** This shop has been compensated by Collective Bias, Inc. and its advertiser. All opinions are mine alone. #ShareYourSpirit #CollectiveBias
 Coca-Cola Hot Wings + My Top 5 Finger Foods And DIY Individual Football Snack Can's!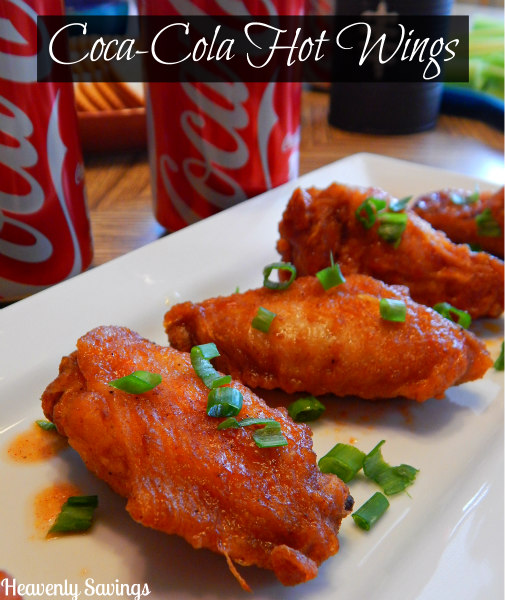 I am a huge football fan. From college to pro, I just can't get enough!
My love of football started when I was a kid. I remember watching football with my parents and brothers. I also remember that it was always on T.V. at my Grandpa's house when we would go to visit. All the girls in my Mom's side of the family would dress up and have big football parties. That is a tradition I try to continue to this day. It does not matter who is playing we just love an excuse to get together, enjoy good food and watch a game!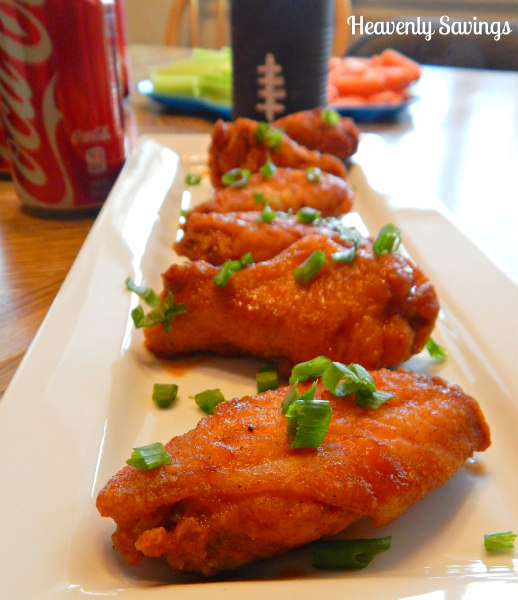 As most of you know it is the kick off for College Football! I can't wait for this time of year every year to have a big party with all my friends and family. Luckily, thanks to Sams Club I was able to purchase everything I needed! It is especially nice to see them carry big cases or soda like their 28 pack of Coca-Cola! I also love how I can order everything I need at Sam's Club Online and then Pick it up in store later! It makes shopping a breeze!
One of my favorite recipes to make for football parties is my Coca-Cola Hot Wings. Who doesn't love a good hot wing during a game?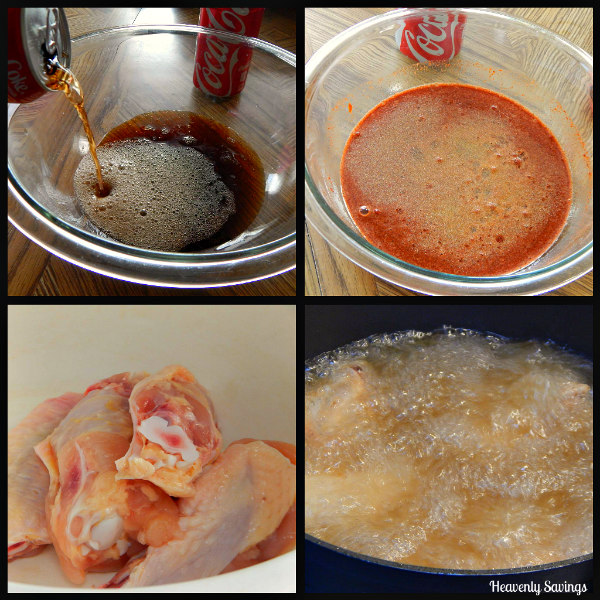 Ingredients:
7lbs Chicken Wings (pre-cut)
1 12oz Can Coca-Cola
1/4 Cup Hot Sauce of choice
2 tbs Worchester
1/2 tsp garlic powder
1/4 cup soy sauce
1/2 cup ketchup
1/2 tsp pepper
2 tbs rice wing vinegar
1 tbs salt
1 tbs paprika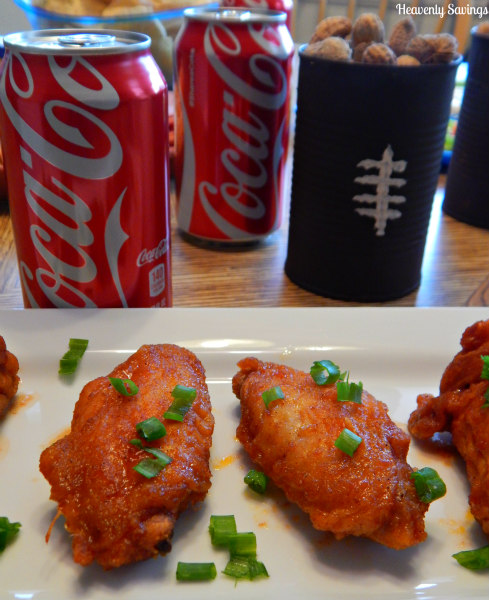 Directions:
1. Fry Chicken Wings in hot oil fryer for 13 minutes or until cooked to 165 degrees F.
2. Meanwhile combine rest of ingredients in large bowl and mix well.
3. Once Wings are fully cooked dip them into sauce.
4. Serve & Enjoy!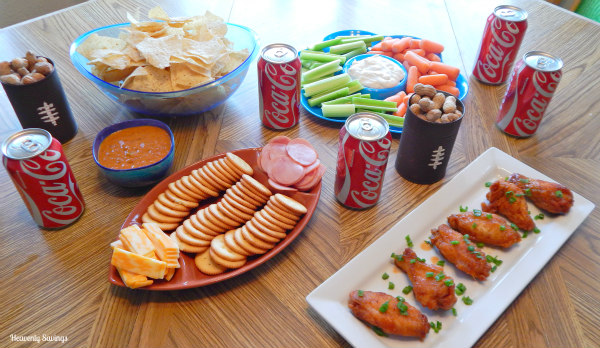 Top 5 Finger Foods for Tailgating!
I have noticed that during my football parties my guests do not want to sit and eat a big meal. They usually snack, snack and then snack some more. It is much easier between plays to get up and grab a handful of finger foods to eat then it is to miss out on the play while dishing up a heaping plate of food. That is why I always have some great finger foods on hand!
#1 Coca-Cola Hot Wings
#2 Chips & Dip
#3 Sliced Veggies & Dip
#4 Sliced Meat & Cheese Tray
#5 Peanuts
I also love to make these fun Football inspired cans that I fill will peanuts for my guests. They love being able to grab their own can's to fill. I even do an extra for their shells! Makes clean up a breeze!
Football Inspired Snack Can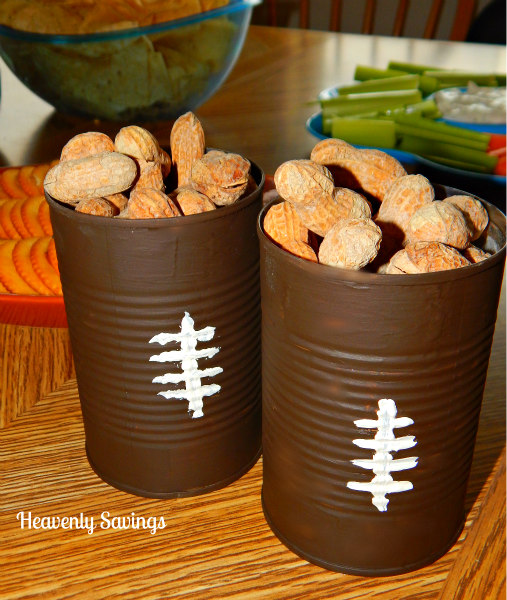 Items Needed: 
As Many Tin Cans as you would like. Labels removed and Washed!
Brown paint
White Paint
Paint brush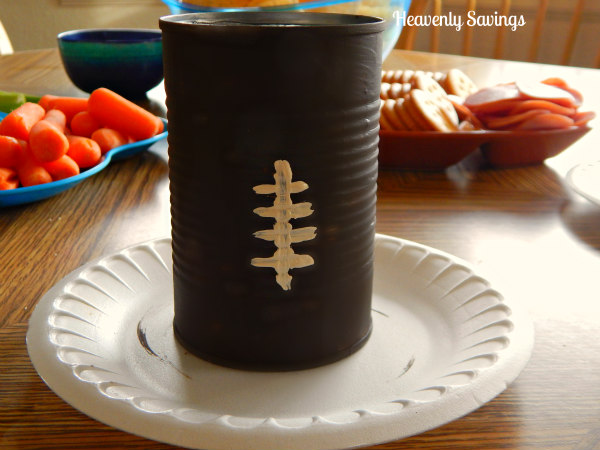 Directions:
1. Paint outside of can Brown. Let Dry 1 hour.
2. Paint a second coat of brown. Let dry another hour.
3. Paint on White stitching. I paint about 1 1/2 inches long and then four 3/4″ lines across. Let Dry about 30 minutes.
4. Fill with peanuts and enjoy!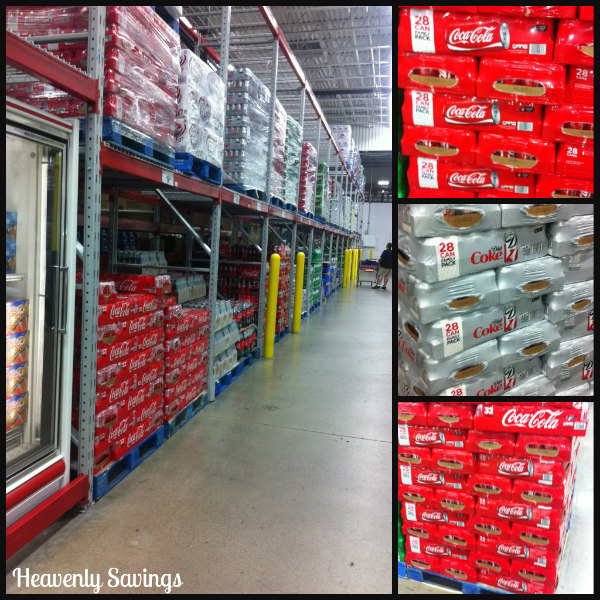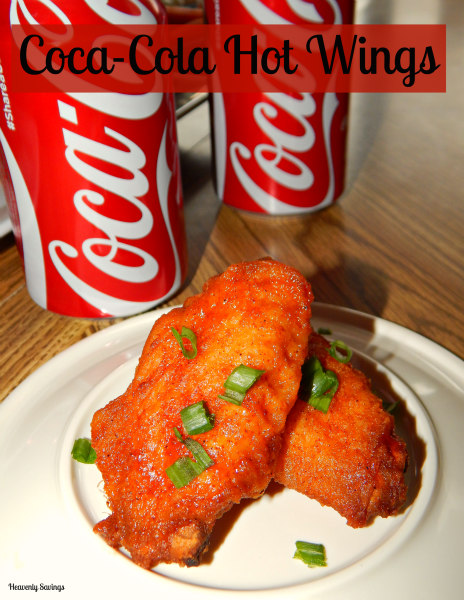 What is your favorite Tailgating Finger Food or Football Party Tip?