This shop has been compensated by Collective Bias, Inc. and its advertiser. All opinions are mine alone. #QuakerRealMedleys #CollectiveBias
No Bake Apple Crisp Dessert with Quaker Real Medleys!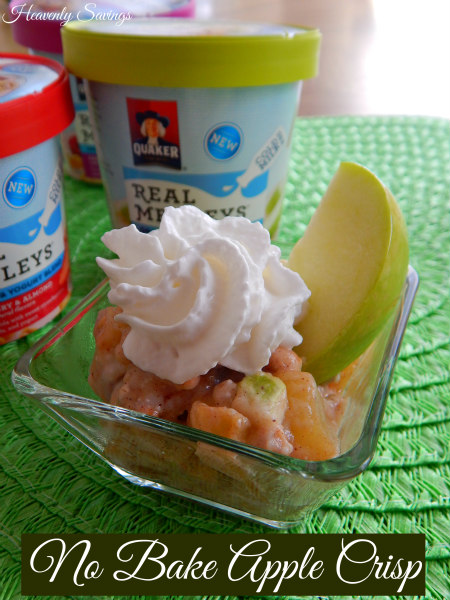 There are apples growing all around me. I love apples and cooking with them. Recently I was having a pregnancy craving for Apple Crisp. I really wanted it but I did not want to be in the kitchen baking for hours. Luckily I ran across the new Quaker® Real Medleys® Yogurt Cups shelf-stable yogurt at Walmart. It was located in the cold cereal aisle and I knew that it would make a great topping for my quick to make Apple Crisp.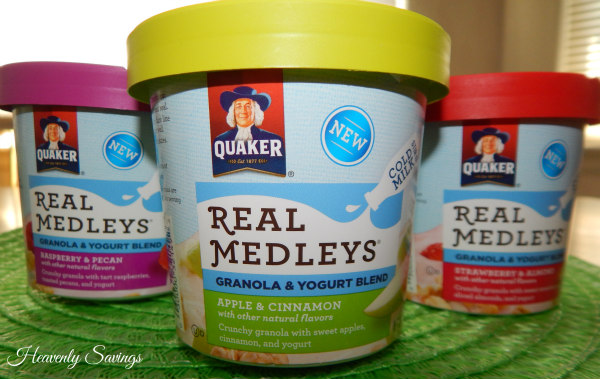 The Quaker Real Medleys shelf-stable yogurt comes in Strawberry Almond, Apple Cinnamon and Raspberry Pecan. Any of them will make a great Apple Crisp topping. The New Real Medleys is a tasty blend of yogurt and multi-grain granola made with real fruit and crunchy nuts! I'm sure you have seen Nothing like this before! They are filled with real ingredients and they offer quality and convenience for breakfast!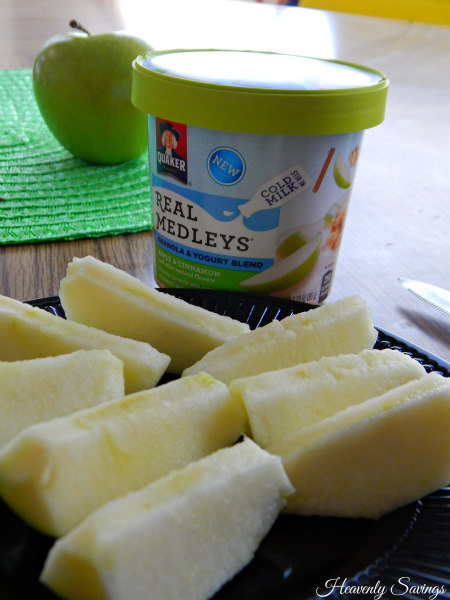 Also don't forget to download the Blippar app from your Apple or Android store to scan your package and receive information tutorials on Quaker® Real Medleys® Yogurt Cups.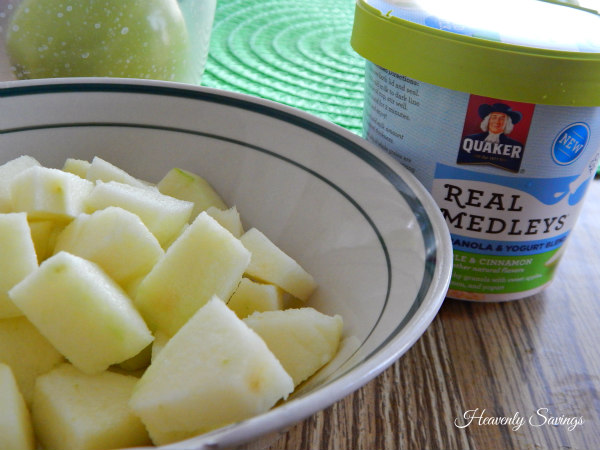 Ingredients:
1 Medium Sized Green Apple
1 tsp Butter
1 tsp Cinnamon
1 tsp Sugar
1 New Quaker Real Medleys – Any Flavor (will need cold milk for Quaker Real Medleys Yogurt Cup)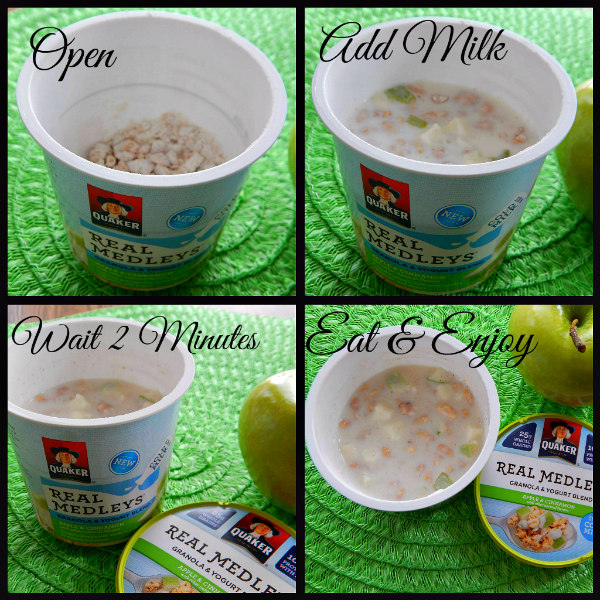 Directions:
1. Peel and core green apple.
2. Slice apple into small chunks.
3. Place sliced apple, butter, cinnamon and sugar into microwave safe bowel.
4. Microwave on med-high 3-5 minutes or until apples are cooked and soft.
5. While apples are cooking add Cold Milk to Quaker Real Medleys Yogurt Cup and stir. Let sit 2 min. as stated on package directions.
6. Stir to coat cinnamon and sugar onto apples.
7. Pour desired amount of Quaker Real Medleys Yogurt Cup onto cooked apples.
8. Eat and enjoy!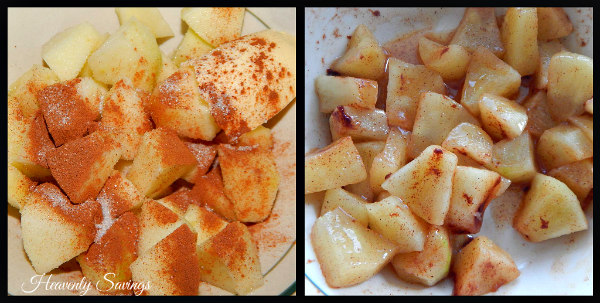 I love these Quaker Real Medleys. They are a great treat while pregnant and with 25 grams of whole grains and 10 grams of protein with 1/2 cup of cold Skim Milk it is satisfying and delicious! I love how easy it is to stir in the cold milk and how I can do so much with them. I have an endless number of ideas of fruits and toppings I could pair with  my Quaker Real Medleys shelf-stable yogurt. I also love having the flavor of yogurt with the oats. Oh so yummy! Plus they are great not only for me but for my husband and kids as well! Just add cold milk, stir and eat!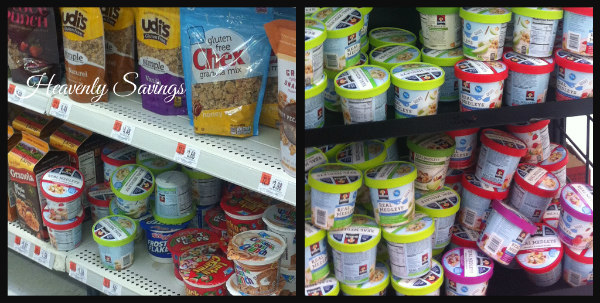 These Quaker Real Medleys are the first shelf-stable convergence of granola, fruit and yogurt AND they are all combined into one single serve cup!
Want to be in on more Quaker Fun? Check them out on social media below!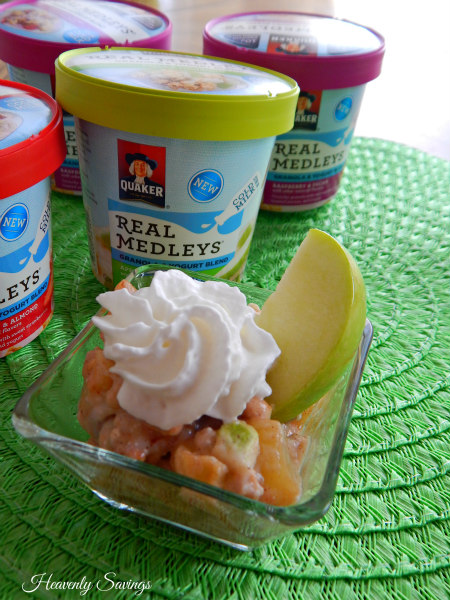 Quaker's New Real Medleys is Crunchy. Cool. Yum.!
What flavor of Quaker Real Medleys do you want to try most?