Pickled Red Onions
Now I will eat just about anything pickled. I am addicted to pickle, pickled peppers, cauliflower, carrots and now…..Pickled Red Onions! Honestly I don't know why I did not give these a try years ago! They are fantastic on just about everything I make. Chicken, Tacos, Burgers, Fish and more! Yum!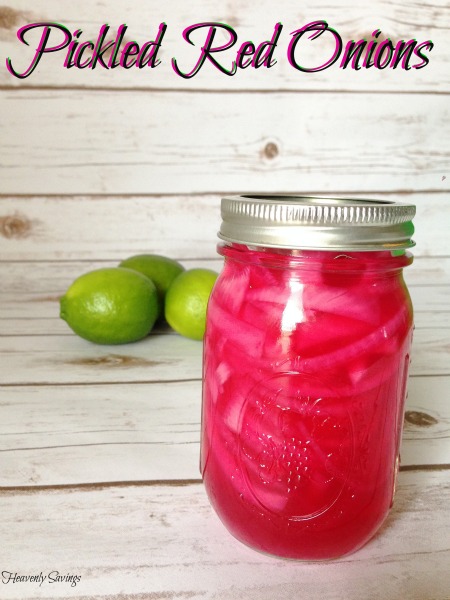 Prep: 5 minutes
Cook: 10 minutes
Total: 15 minutes
Servings: 10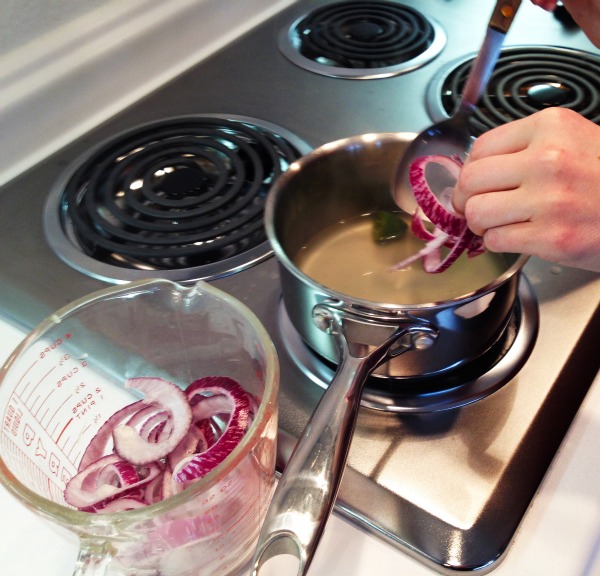 Ingredients
1 large red onion

¾ cup fresh lime juice

¾ cup distilled white vinegar

3 tbsp. sugar

2 tsp. salt

½ jalapeno pepper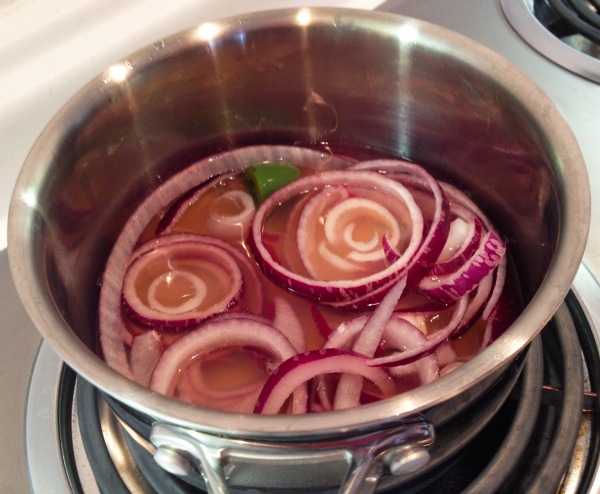 Instructions
Combine fresh squeezed lime juice, jalapeno pepper (seeds removed), vinegar, ½ cup water, sugar, and salt in medium pan. Bring to boil. Heat until sugar is dissolved.

Remove mixture from heat and cool for 5-10 minutes.

Put onion slices in medium bowl, add warm mixture from pan, and stir.

Cover mixture with lid and place in refrigerator for at least 4 hours. Stir occasionally!

Serve with your most favorite burger or loaded soft tacos!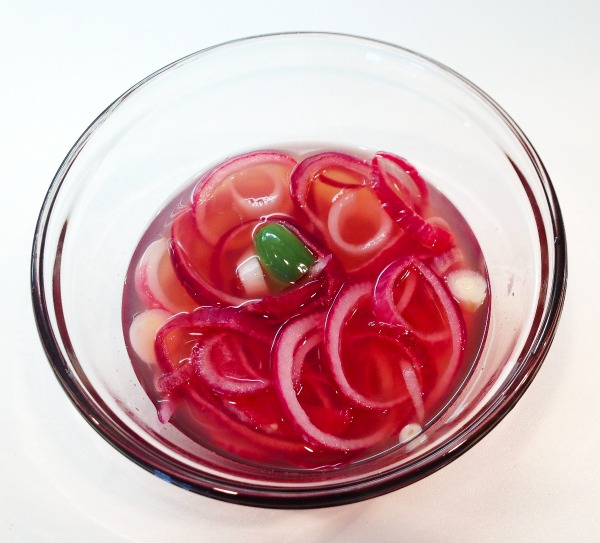 These look good to you? What would you eat these Pickled Red Onions with?