Gender Reveal Cupcakes
Ingredients
3 cups all purpose flour
1 Tbsp baking powder
2 cups sugar
¾ tsp salt
1 cup (2 sticks) unsalted butter, cut into Tablespoons
1 cup milk
4 large eggs
1 tsp pure almond extract
Blue & Pink Food Coloring
Instructions
Combine the flour, sugar, baking powder, and salt.
Add butter – 1 Tablespoon at a time, until the butter breaks down and the mixture crumbles, scrap the sides as needed.
Add milk and whisk in the eggs and almond extract. Do not overmix.
Pour roughly ⅓ to ½ the batter into a bowl
Mix in blue or pink food coloring until you get the color you want
Pour batter into a greased 13×9-inch baking dish and bake at 400 degrees for 12 to 15 minutes. Allow to cool for a good 15 minutes.
Press a small heart shaped cookie cutter in the colored cake and gently pull out the hearts. Cut enough hearts for the amount of cupcakes you need. – You can use any other shape you like as well.
Fill a cupcake pan with paper liners and fill ¼ to ½ full of batter.
Stick colored hearts in the center of the batter.
Scoop additional cake batter over the colored heart to fill the cups about ⅔ to ¾ full.
Bake at 400 degrees Fahrenheit for 14 to 18 minutes until toothpick comes out clean after being inserted into center of cake.
Allow cupcakes to cool completely.
http://heavenlysavings.net/2015/08/14/gender-reveal-cupcakes/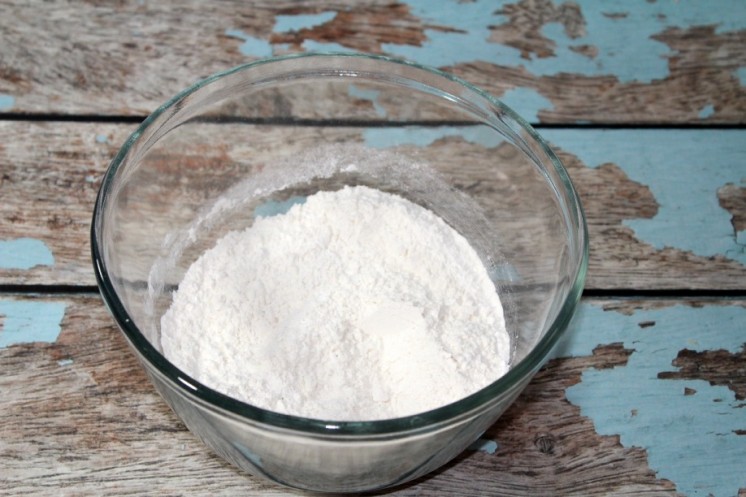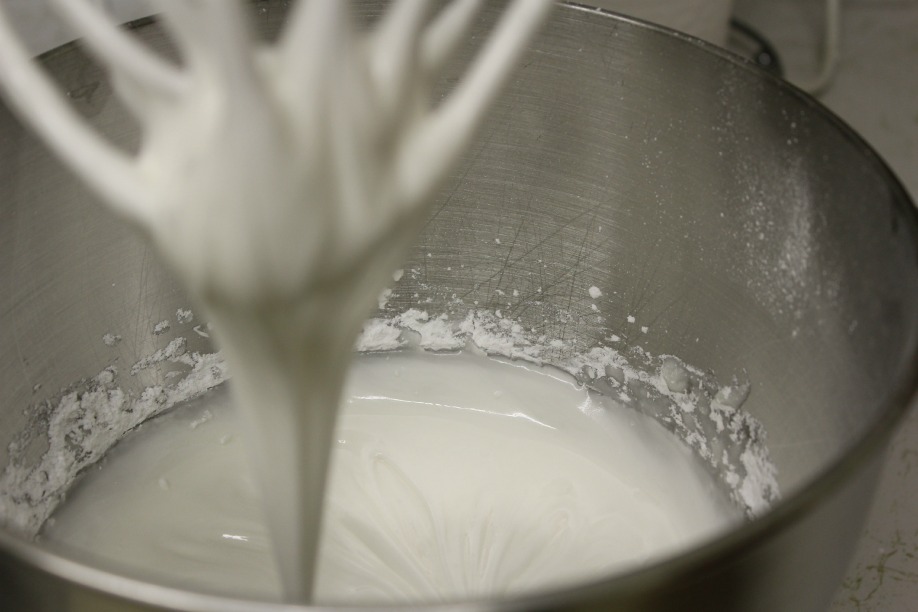 Icing
3 cups confectioners' sugar
1 cup butter
1 teaspoon almond extract
1 to 2 tablespoons whipping cream
2 batches of Butter Cream Frosting and fit a plastic piping bag with large decorating tips
Draw one thin line of pink food coloring and one thin line of blue food coloring on either side of the plastic bag.
Gently fill the bag with frosting, being careful not to touch the food coloring with your spatula.
Twist the end and squeeze until both colors are coming out the tip.
Pipe a swirl on top of each cupcake, from the outside in towards the center, covering the secret colored heart.