This shop has been compensated by Collective Bias, Inc. and its advertiser. All opinions are mine alone. #FireUpTheGrill #CollectiveBias
Watermelon Lemonade – Add A Twist To Your Country Time!
Who want's to cook indoors when it is so beautiful outside? Why not step outside and enjoy the sunshine? Thanks to Kraft's Country Time Lemonade and Walmart's fresh market produce & Marketsides I was recently able to Fire Up My Grill and host a great BBQ for my friends and family. One thing I knew I had to make was my Watermelon Lemonade. I started craving this lemonade at the beginning of the summer. It seems like Watermelon is one of the only things I have been craving with my pregnancy so I found a way to turn it into a refreshing beverage! There is nothing more refreshing on a hot summer day then cold Lemonade. Plus adding some Watermelon to the already tasty Country Time is much easier then you might think!
 

Ingredients
Country Time Lemonade
1 Medium Sized Watermelon
2 lemons sliced
Ice
Instructions
1. Make 2 quarts of Lemonade as directed on Country Time Mix.
2. Make 3 cups of Watermelon Juice in juicer. Leave on the rind as that has the great vitamins and minerals! (You can also put the watermelon in blender and then put through a strainer if you don't have a juicer.
3. Add two cups of Ice.
Optional: Add a fun slice of Lemon and Watermelon to each glass!
Makes 1 Gallon Watermelon Lemonade!
http://heavenlysavings.net/2015/08/05/watermelon-lemonade-recipe/
I was able to pair the Watermelon Lemonade with some Cheeseburgers that my husband grilled! They were tasty and the Lemonade was refreshing! You could even add a great Walmart Marketside item like salad to pair with your dinner! Yum!
Want more great Kraft Fire Up Your Grill BBQ Ideas? Check out this great digital cookbook packed full of BBQ fun!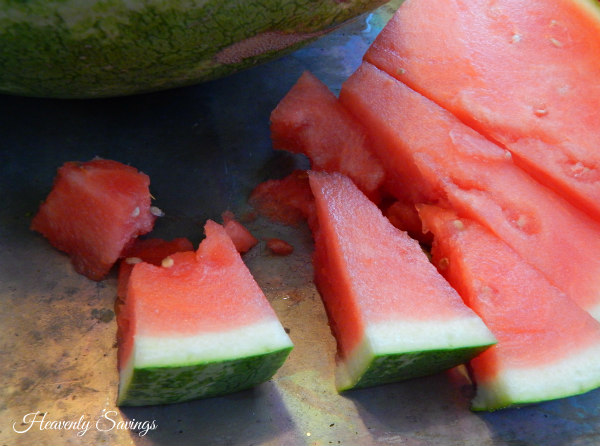 ** REMINDER: Don't cut off the rind! It has some great health benefits! Just make sure you wash your watermelon and it is clean before you juice it.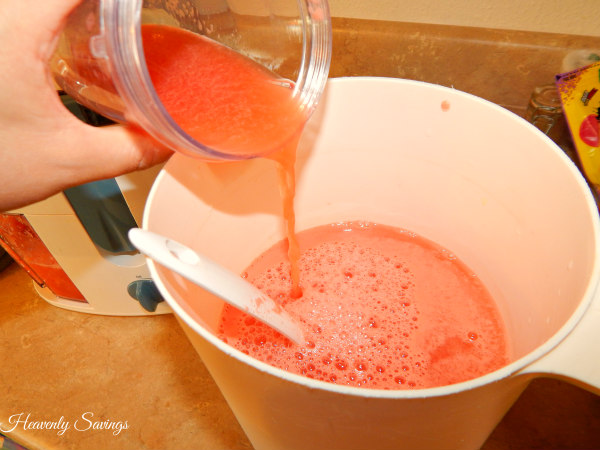 I grew up with Country Time! As a child my Mom always had Country Time Lemonade and Pink Lemonade in the house. Now there are even more Country Time flavor options! Plus when you add your own spin..the possibilities are endless!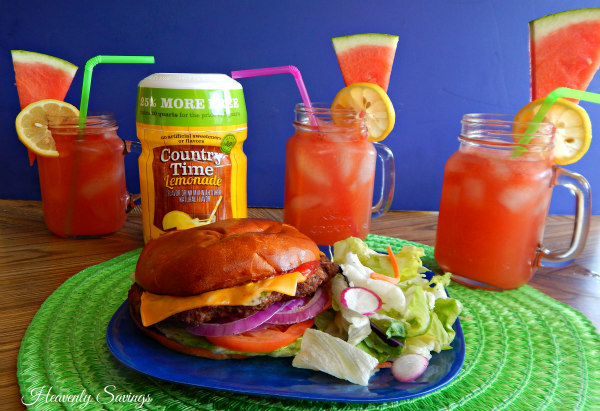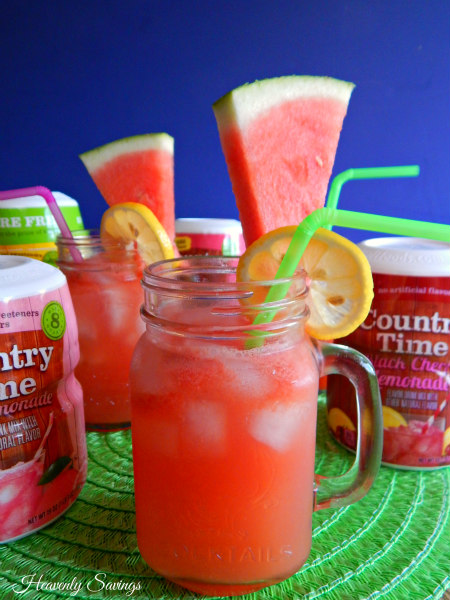 Do you have a favorite Lemonade Flavor?