DIY Glitter Slime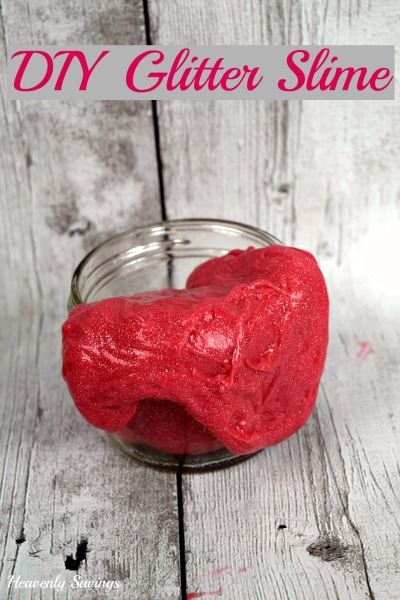 I love homeschooling my daughter. It gives us time to come up with so many fun things to do. Recently we were able to make some fun Glitter Slime for a project. She needed to sculpt some stuff and wanted it to be fun colors and sparkly…..so that is exactly what she got! Plus this slime can be used time and time again.
While making our DIY Glitter Slime my daughter decided to go with a red color for Valentines Day. It turned out perfect!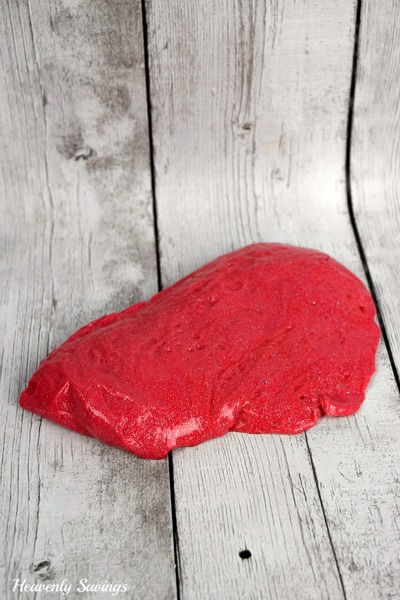 Supplies:
2 Tsp Borax

1 1/2 Cups Water

1 Bottle of Elmer's Glue

10 drops Red Food Coloring (or color of choice)

Glitter
Directions:
Grab a small mixing bowl and pour in 1 cup of water and 2 tsp of borax powder.  Stir the ingredients together until well blended.  Set your bowl aside.  In your medium sized bowl pour in your entire bottle of elmer's white glue and pour in 1/2 cup of water.  Stir until well blended.  Once the contents are stirred together, add in 10 drops of red food coloring.   Mix the products together.  Pour in a lot of glitter and stir it together with your glue mixture.  Now pour in the contents of your small bowl right into the middle and wait for the products to become solid.  Grab both your hands and start squishing the slime together to make it more solid. Form it up in a ball away from the liquid and pour out the contents into the sink.  The slime is now ready to play with.  Once you're done playing with the slime store in a mason jar or ziploc baggie to keep fresh.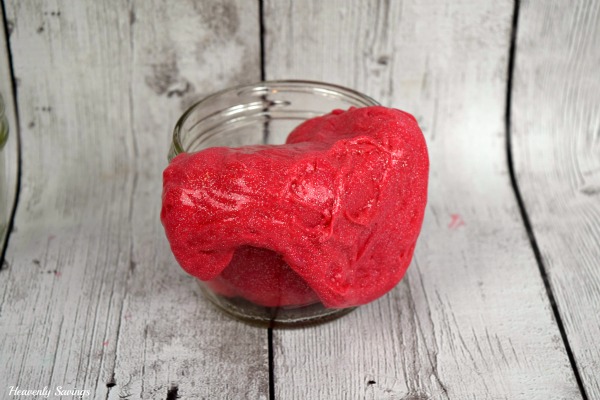 This recipe turned out to be very simple. My 9 year old daughter could easily make her very own slime! I think we will make some more today in different colors to give out at some birthday parties we will be attending this month! The kids will love it!
Have you ever made Glitter Slime with your kiddos? Have a recipe you want to share? What color slime would your kid love?
I would love to hear your thoughts!