** I was sent a product for the purpose of this review. However, my own opinion was used and not influenced in any way.
 
Clear Proof Acne System from Mary Kay
There is nothing more embarrassing then getting acne at my age. I hit the big 3-0 this year and I never thought that I would still be battling something that began occurring on my skin over 15 years ago. Recently I was sent the Clear Proof Acne System from Mary Kay. This system has four great products to help keep your skin free and clear.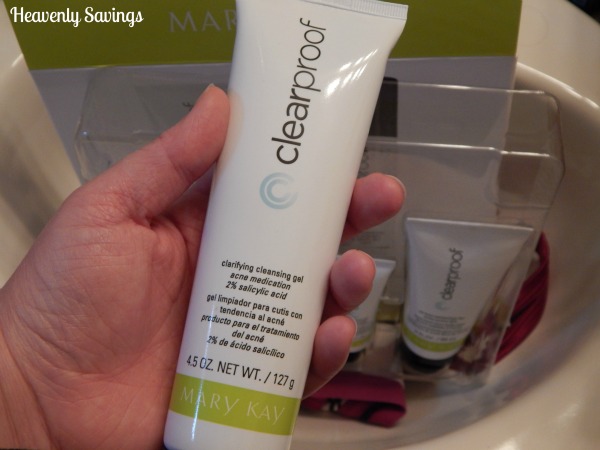 #1 – Clarifying Cleansing Gel – This gel is oil and fragrance free. It says to apply 1-3 times daily. I started out with one time each day just like the instructions said. I did notice that when I increased to twice a day it dried my skin out. The air has been horribly dry recently so I think that I will wait a few months before I try the twice daily again. But for now the once a day seems to be doing great with my skin! The Clarifying Cleansing Gel helps in reducing black heads and preventing more from appearing!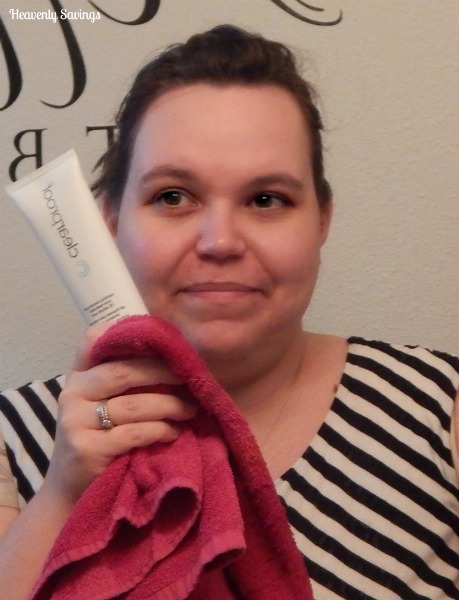 #2 – Blemish Control Toner – This is my favorite out of all four steps. The Toner leaves my skin feeling clean and refreshed. It also is supposed to be used 1-3 times a day. I will work my way up to using more often but after two weeks I am still using once a day. It is working great and I look forward to using it before bed every night. It also helps to reduce and prevent black heads and acne!
#3- Acne Treatment Gel –  This gel helps to clear up the unwanted acne that I have. Just as the two listed above it states that you can use 1-3 times a day. I have found that I like to use it twice a day. I want these pesky zits to go away and the gel is really helping them disappear!
#4 – Oil-free Moisturizer for Acne-Prone Skin – I am a huge fan of moisturizer. But, it is so hard to find one that will work with my skin. I hate trying new ones because they always seem to break me out. That was not the case with this Oil-free moisturizer. I have been using it twice a day to help my skin stay hydrated and controls the shine.
I must be honest and say that I have heard of Mary Kay many times…but I have never used any of their products before. This Clear Proof Acne System was a pleasant surprise compared to some of the other acne kits I have used in the past. I love that everything is fragrance free for my sensitive skin. It is all easy to use and has really helped my skin tone!