Snowman Cookies
We have been snowing for the past few days here in the Colorado mountains. It is a beautiful sight. The only down fall to this white falling from the sky is the bitter cold. We have not been spending much time outside recently which has given us more time for indoor fun. Recently I was able to make some fun Snowman Cookies with my daughter!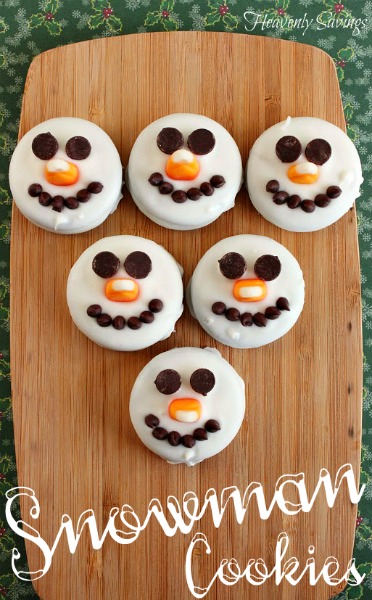 Ingredients
1 Package Oreo Cookies
½ lb. Almond Bark or Candy coating
¼ cup Regular Chocolate Chips
¼ cup Mini Chocolate Chips
¼ cup Candy Corn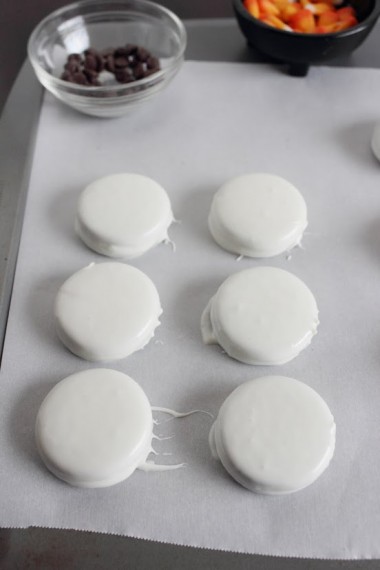 Instructions
Melt the Almond bark in the microwave in a small bowl. I usually do 60, 30 and then 15 second
increments stirring between each until smooth.
Place an Oreo in the melted Almond bark. Flip it using a large fork. Ensure the cookie is completely
coated. Keeping the fork tines level, gently tap the handle of the fork on the rim of the bowl. Use a
straight up and down motion so the cookie doesn't slide off of the fork. This will give a nice smooth
coating on top of the cookie. Place the cookie on a piece of wax or parchment paper.
To build the face start with the nose. Place a Candy corn right in the middle of the cookie.
Next, two regular Chocolate Chips, pointy end down, for the eyes just above the Candy corn.
Now, place 6 Mini Chocolate Chips beneath the Candy corn to make a smile.
Let cool and set at least 20 minutes.
Store in an airtight container.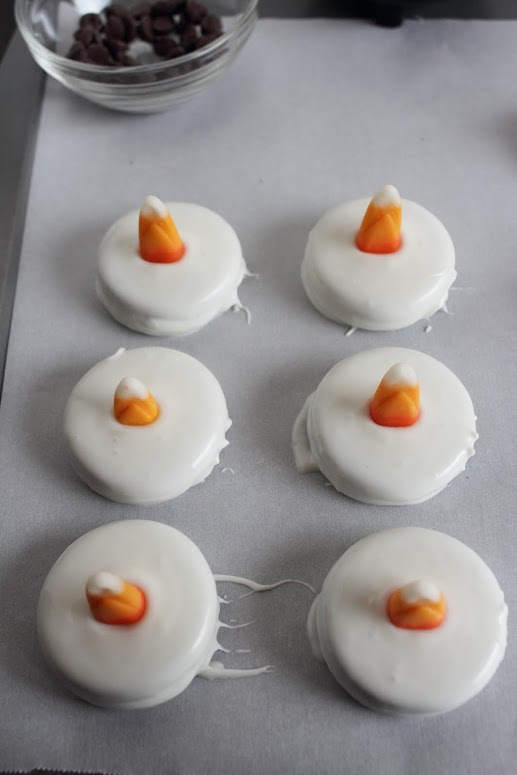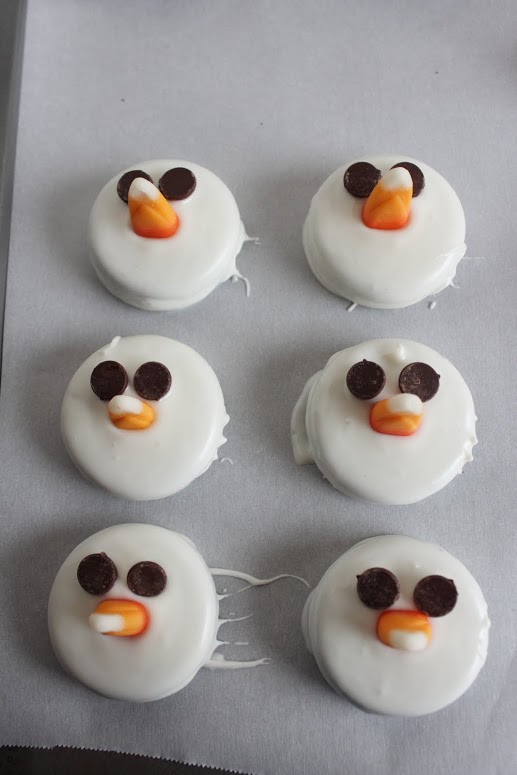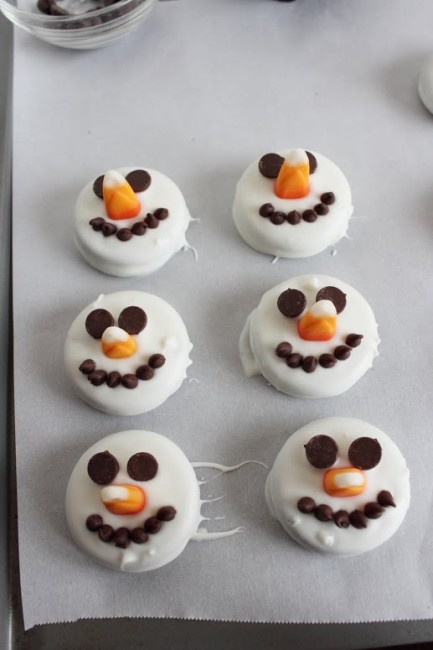 These cookies are not only amazingly tasty but they are also so fun to make. The kids found them easy and super fun! Great snack idea for those bitter cold snow days! Pair these Snowmen Cookies with a cup of hot cocoa and you got a hit! Enjoy!