Christmas Elf Idea – Day #2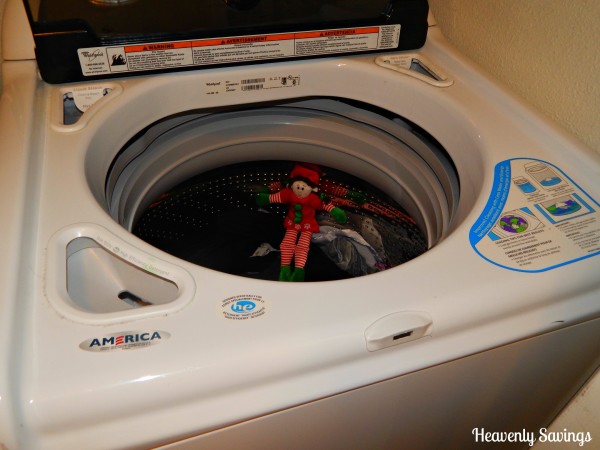 It's that time of year again! Time to break out your Christmas Elfs! Don't forget that Elf Magic is a great place to get your elf! Your child can write a letter to request their very own!
With that being said…check out what my daughters elf was doing this morning! Silly Elf! Don't you know you can't take a bath in the washing machine? Good thing I did not start the load yet!