Pretzel Turkeys – Perfect Thanksgiving Treat!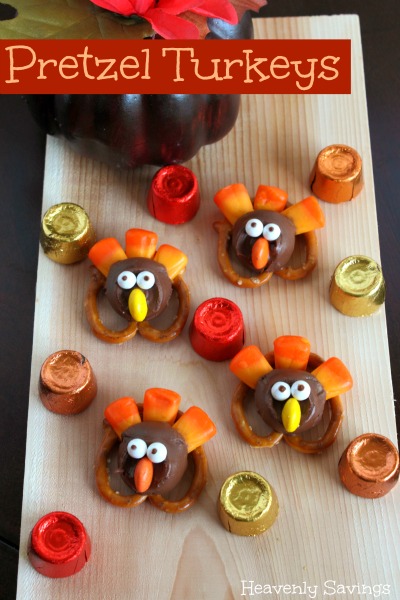 As most of you know I have chosen to home school this year. One of the reasons that I have chosen to home school is so that I can have fun coming up with creative ways to learn. I love making fun treats with the kids. Especially when it comes to holiday treats. Recently we were able to make some fun Pretzel Turkeys! These were not only great tasting treats but they were also easy enough for the older and younger kids!
Pretzel Turkeys
Ingredients
Pretzels
Candy Corn
Rolos
Reese's Pieces
Sugar Pearls
Preheat oven to 300˚.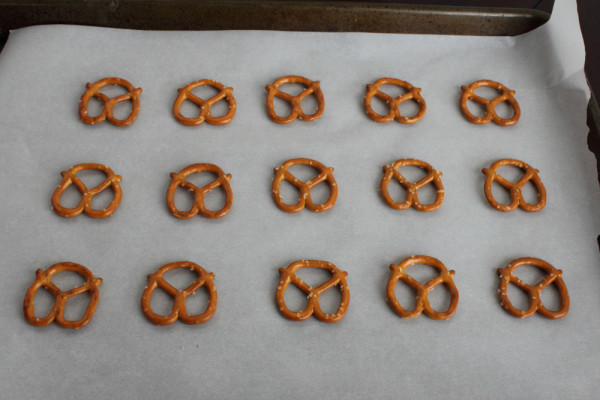 On a sheet tray lined with parchment paper lay your pretzels with the salted side down with the double rounded end pointed toward you.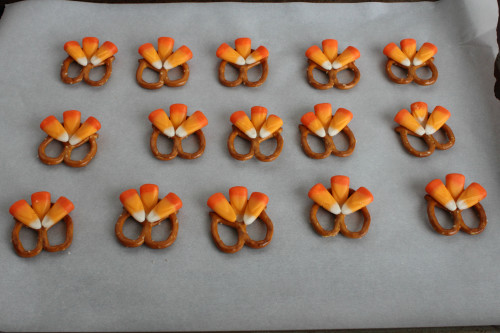 Place three candy corns on the single round end. I start with the middle one and just place the tip under the middle of pretzel and the top part resting on the top of the pretzel. Place the other two candy corns along the angled part of the pretzel so that they are touching the first candy corn.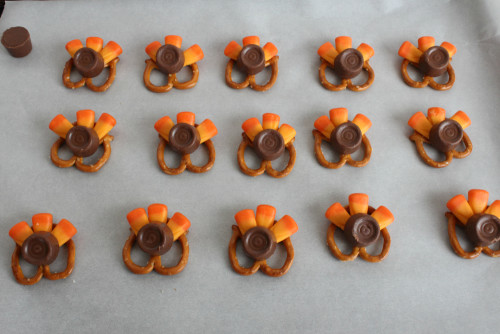 Gently lay an unwrapped Rolo on top of the candy corns.
Place the tray in the oven until the Rolos are soft, 5-6 minutes.
You can push the Rolos down one of two ways.
You can use the back of a spoon to press them gently down to make sure they contact the pretzels and the candy corns. The spoon is more direct and you are sure the Rolo is set. But it tends to deform the Rolo more.
You can also do it while you apply the eyes and beaks. This way leaves the Rolo shape a little more but if you aren't careful you get chocolate on your fingers that gets on the eyes and beaks.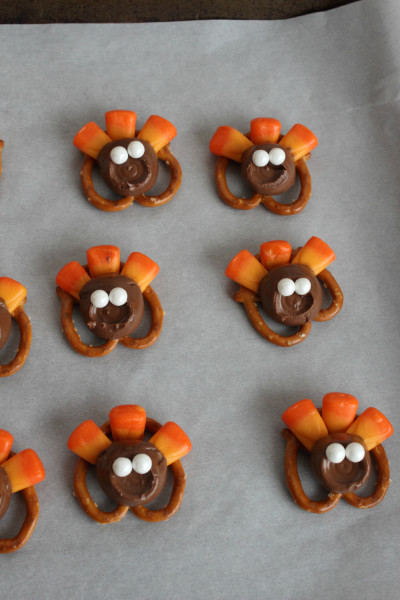 Apply 2 pearls for the eyes and half of a Reese's pieces for the beak. Take a toothpick and dab it in the melted chocolate at the edge of the Rolo and dab it in the center of the pearl to finish the eye.
Let cool at least 30 minutes before moving to a serving tray or airtight container.