** I was provided with a copy of this title for the purpose of this review. However, my own opinion was used and not influenced in any way.
VeggieTales Beauty & the Beet DVD Review & Giveaway!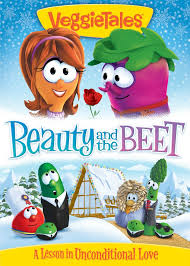 If you are an avid reader of my blog then you know just how much I love VeggieTales. I love the morals, the role models, the characters and everything else about these cute movies. Recently I was able to review VeggieTales Beauty & the Beet. This was a cute story on the importance of always being kind to others. No matter what is going on in our lives it is important to be kind. We never know who is watching or who is being influenced by our actions. That is exactly what Beet learned when he was unkind to a famous travel agent…before she was famous that is.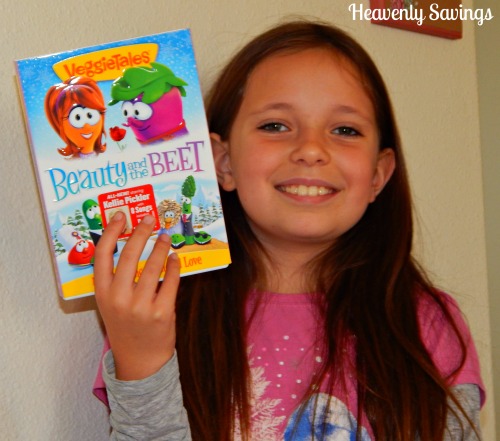 On the Back
Mirabelle and her traveling family band, the Veggietones, are determined to make their next gig at Vegetable Square Garden. On their journey, a fierce winter snowstorm hits, and the family gets stuck at a run-down resort! Mr. Beet, the grumpy manager makes them sing – and clean – for their supper. Why is Mr. Beet such a beast? And can Mirabelle's kindness change him? Find out in this hilarious and heartwarming tale of unconditional love!
Bonus Features
The Sweetest Potato: Behind the Scenes with Kellie Pickler
"Show You Love" Sing-Along
A Very Veggie Jukebox
In the Kitchen with Bob
Downloadable Activities
Offering Unconditional Love: Family Discussion Guide
"VeggieTales: Deck the Halls" Sing-Along
How would you like to win a copy of VeggieTales Beauty & The Beet on DVD? I am so happy to say that one lucky US or Canadian reader will be able to do just that! Good Luck!
a Rafflecopter giveaway