Edible Plant Cell – HomeSchooling Fun!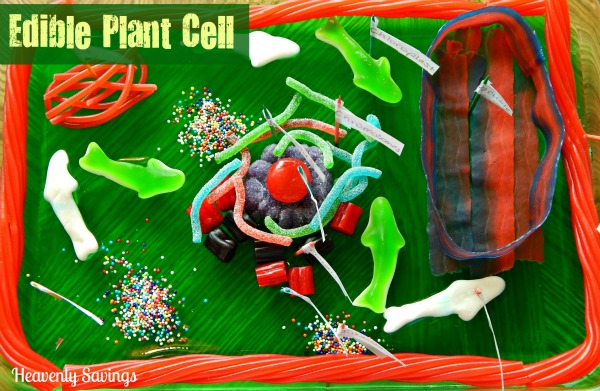 I love home schooling my daughter. We enjoy learning together and also coming up with fun crafts or recipes to make her learning experience more hands on and fun. Recently we were studying about plant cells. I thought it would be fun to actually make a plant cell that we could eat. My daughter loved that idea and immediately sat down with a pen and paper to come up with her ideas and a grocery list.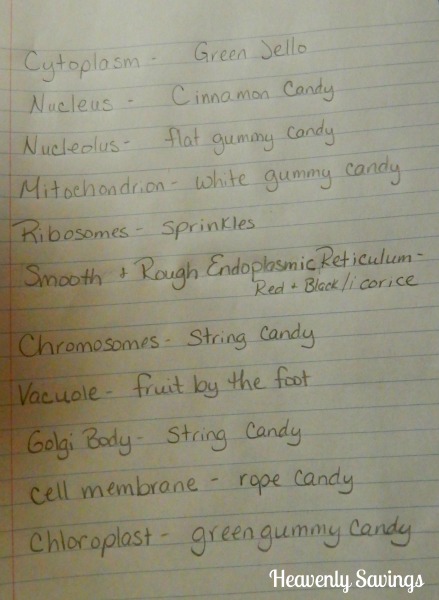 This was fun and educational because my daughter had to look at each feature of a plant cell and pick and choose what items would work best and actually look like they do in real life. For example she decided that the Golgi Body looked more like string candy and the Nucleus looked more round like a hard cinnamon candy.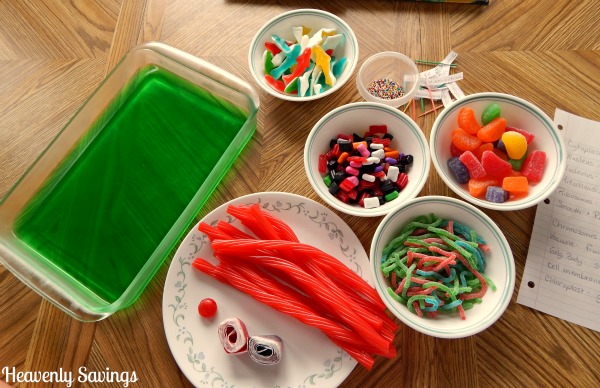 Of course after making the list of candy and sweets my daughter could not wait to make this tasty plant cell model. So we rushed out to the store and purchased our extensive list of sweet goodies.
When we got home we got to work on the Jello. This worked great for the Cytoplasm since it was green. It would also allow us to have a firmer surface to place the rest of the "plant cell parts" on.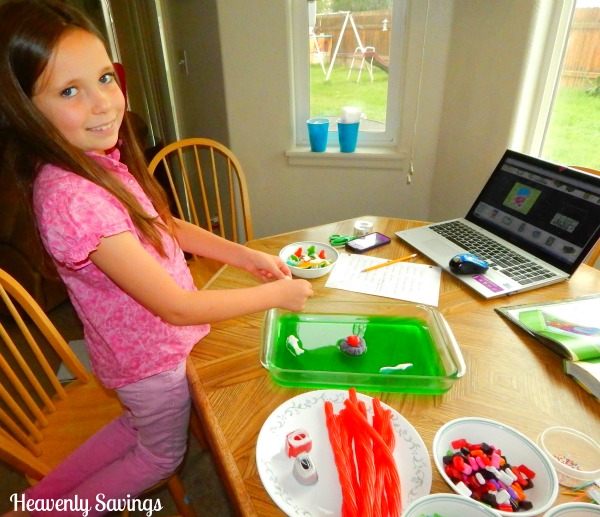 After the Jello firmed up in the fridge we started making our plant cell! Check out the list of ingredients and the plant cell parts they represent. we also made little flags with strips of paper taped to a tooth pick. Each flag had the name of a plant cell part so that she could identify each of them and teach her Dad about them before we ate the Jello Plant Cell!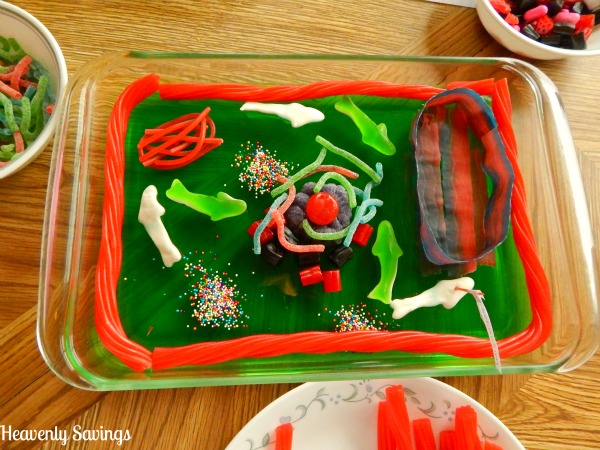 There are so many ways you can expound upon a lesson and make it fun! Even if you don't home school! Why not get a book, dvd or research a plant cell on the internet. I am sure your kids will love to learn about them…then you can make this tasty treat afterword! Yum!