This shop has been compensated by Collective Bias, Inc. and its advertiser. All opinions are mine alone. #BalanceRewards #CollectiveBias
Make Healthy Choices and Earn Rewards with Walgreens Balanced Rewards!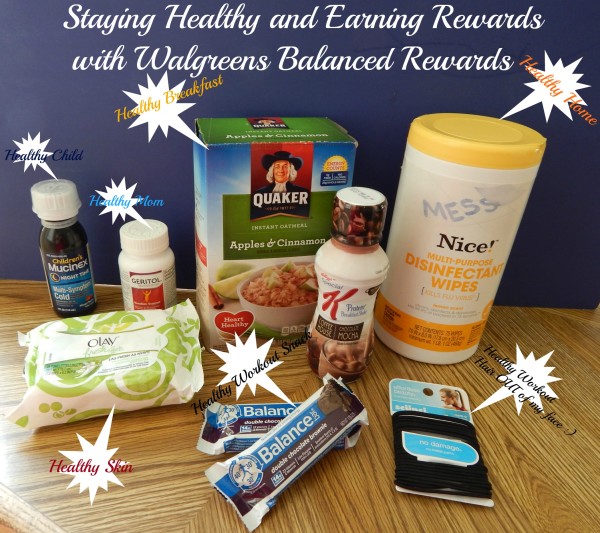 Walgreens is a huge part of my day. From the moment I wake up till the moment I lay my head back in bed. I use Walgreens products all day every day! Some of you might be wondering why Walgreens? Why not somewhere else? Well that's easy! Besides Walgreens being the most friendly store in my neighborhood, it is also easy to shop their and earn #BalanceRewards on my purchases! Especially when I can earn rewards for my healthy choices!
If you have taken my past advice and downloaded the Walgreens app on your smart phone then I am sure you have realized there is a neat little feature titled "BR for healthy choices". That is right! You don't just earn rewards on your purchased..but on your healthy choices as well! See how easy it is to save money at Walgreens! Thank you #CollectiveBias for letting me know about this amazing feature!
So what are my healthy choices during the day? Well why not take a journey with me? Here is my day wrapped up in one simple blog post! Enjoy!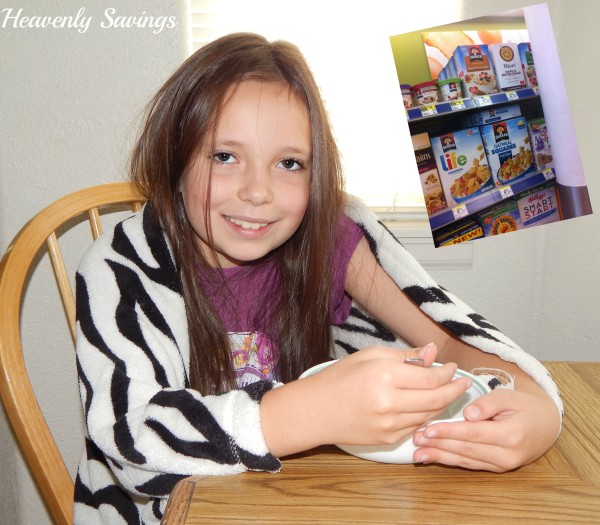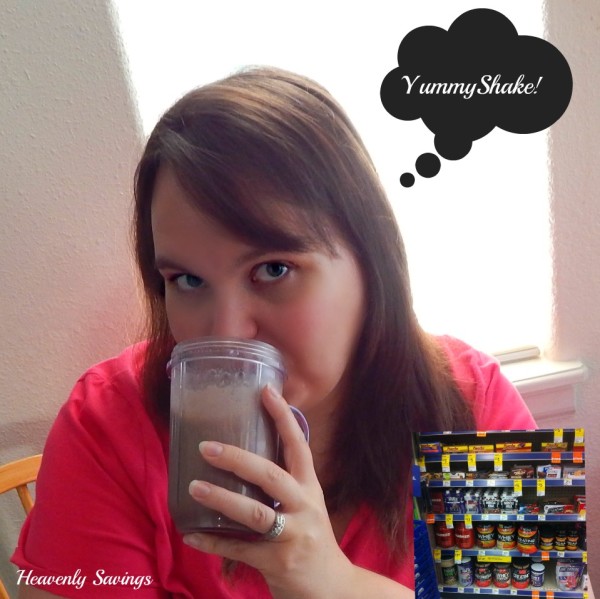 6:30 – I wake up and get breakfast going! This includes something healthy for my daughter and a nice Whey Shake for me! All purchased with reward points from Walgreens! While we are eating I also like to input my sleep into the Walgreens BR for healthy choices app. You earn points for a good nights sleep!! I also like to take this time to input my goals for the day/week because I can even earn rewards for my goals!
7:00 – After breakfast I load up the kids and the dog and go for a walk. This is my favorite part of the day. I love getting out and exercising. It is always so calm and quiet in the mornings. Plus it is P.E. time for my daughter before we start home schooling!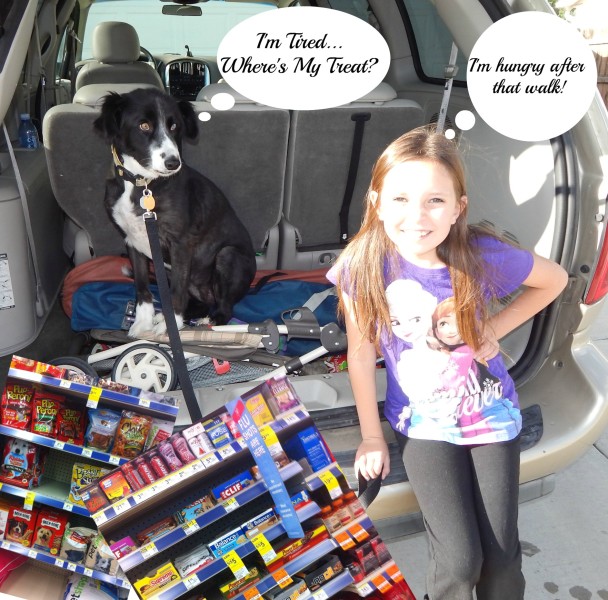 8:25 – Finish up our walk and get a health bar for snack. My daughter and I typically do 3+ miles in the mornings. This might sound like a lot for me and my 9 year old…but time goes so fast! We don't really even realize how long it we went. We just talk and walk!
During my morning walks I keep track of the distance with MapMyWalk. It is a great app and it helps me know the distance and steps that I did. Plus I can link it to my Walgreens app to help me earn more Balance Rewards! Just for doing what I am already doing!!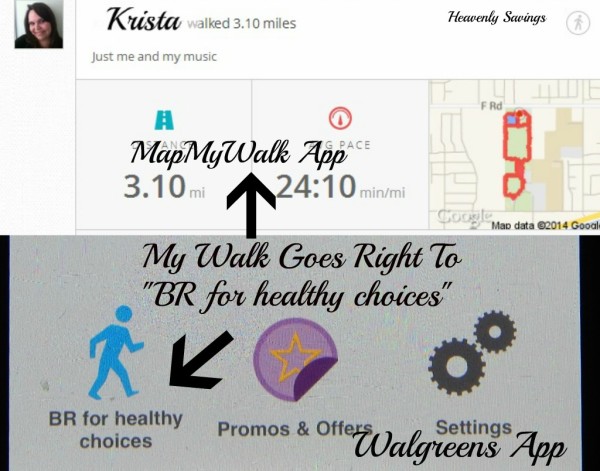 8:30 – Shower! Part of staying healthy is keeping yourself clean! From 8:30am-9:00am I shower, brush my teeth and get ready for the day!
9:00 – We start homeschooling at this time. This part of my day is filled with brain health! 🙂
12:00 – My daughter and I break for lunch at noon. She typically has a sandwich or soup for lunch and I opt for a veggie shake. In each shake I add some type of juice (purchased at Walgreens of course),a handful of green leaf vegetables and 1 cup of fruit. I blend it all up together and enjoy! These shakes are so good!
During our lunch break my daughter and I also take our daily vitamins. She takes Omega and I take a daily women's vitamin!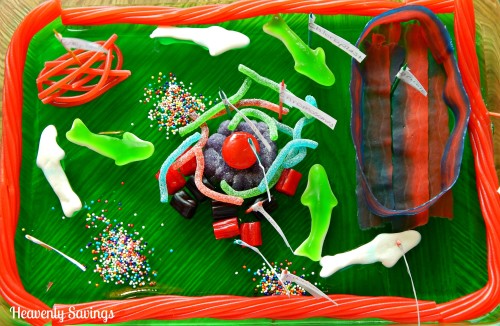 1:00 – We go back to home schooling. We are always making fun things like her recent Plant Cell Model out of Jello!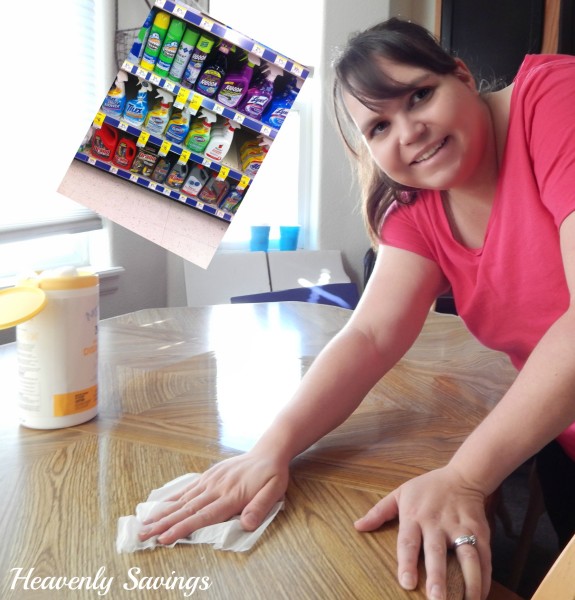 3:00 – We put the books aside and start to clean up the house. We typically have one room a day that we put all of our focus into. Part of staying healthy is making sure that you are living in a clean environment! Of course the cleaners I purchase are also from Walgreens! I love using my Health Rewards I earn each day on products I will really use!
5:30 – Supper time! This is the time of day my hubby gets home! We have dinner together each night at 5:30!
6:00 – Family bike ride time! We love going for bike rides in the evenings. It is a great way to earn more BR for healthy choices and it gets the whole family out of the house. We have a bike trial not far from us that runs right along the Colorado River. It is a beautiful ride and of course I track it with MapMyWalk as well!
7:30 – Get home and ready for bed!
8:00 – Good Night! Recently my daughter has had a cough that she can not get rid of. Thank goodness I was able to purchase some medicine for her from Walgreens. It helps her to get her much needed rest at night!