Glitter Grapes
With school back in session have have been racking my brain trying to come up with new ideas for my daughters school lunches. My goal is to pack healthy lunches for my daughter but also add a variety of great tasting foods that she will love to eat while she is away.
One of the snacks I have been making here recently is Glitter Grapes. Well this is the name that my daughter has given to her new favorite snack 'Jello Grapes'.
I had never heard of adding Jello to grapes before but one of my friends told me about it and so we decided to give it a try!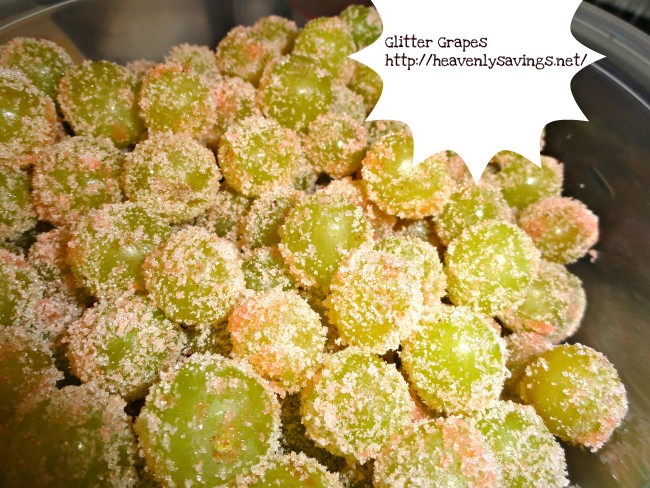 Glitter Grapes are very easy to make! Just take 1b of grapes, remove them from the stem and wash thoroughly.  Once grapes are washed place them on paper towel to help remove excess water. As grapes are slightly drying on paper towel you can empty a box of dry Jello mix into a bowl. The Jello can be an flavor you choose. My daughter wanted Peach Jello for this recipe.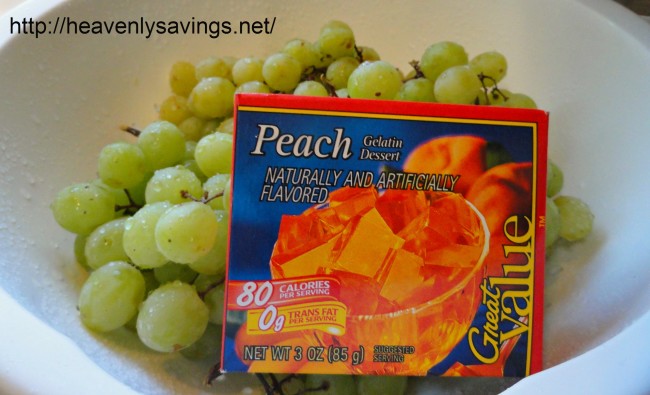 Once the dry Jello mix is in a bowl you can start to take each grape and roll them into the mixture. You will want the grapes to be slightly damp so the Jello will stick. I did try to add the Jello mixture to a bag and shake the grapes in it…..but I noticed that the Jello seamed to bunch up in the bag and many of the grapes were not coated. When rolling them by hand it is easy to do a quick roll and then I know that each grape is fully coated.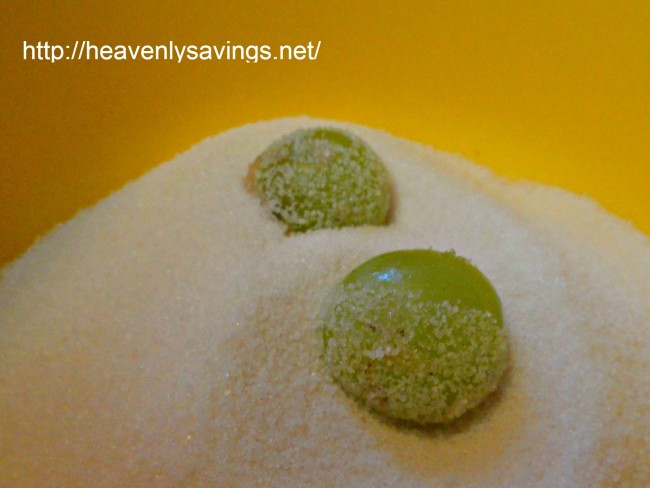 Once all the grapes are coated with Jello you can put them into a freezer safe container and freeze! The grapes will be ready to eat in about 2 hours!
These grapes are amazing and it is easy to throw some of them into a baggie for my daughters lunches! Yum!
What kind of Jello would you want on your Glitter Grapes?