** I was provided with product for the purpose of this review. However, my own opinion was used and not influenced in any way.
Oriental Trading For All Your School Supply Needs!
Home schooling is in full swing. My daughter and I got started on her schooling as soon as all of her school supplies arrived. Thanks to Oriental Trading I was able to order everything in one place!
This is my first year home schooling and to be honest I was unsure about what supplies I would need. As I was looking through Oriental Trading it was easy to just put a list together and start ordering. They have a great back to school section that contained pens, pencils, erasers, glue, paint, stickers, scissors, markers, crayons, book marks and more. I knew that I was completely done with my shopping supplies by the time I got done looking at their back to school section!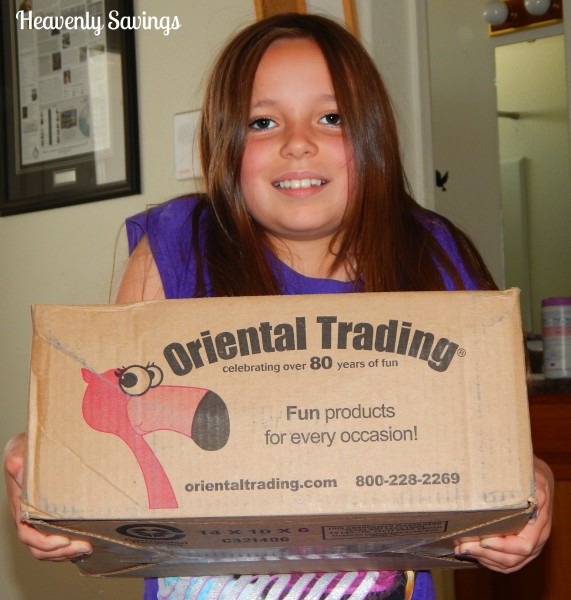 My Supply List:
IN-73/29034 12pc Chalk QT – 3 
IN-8/505 Burgundy Stick Pens QT – 1 
IN-8/539 Cardinals with Holly Stick Pens QT – 1 
IN-8/291 Pencil and Crayon Sharpeners QT – 1 
IN-57/50080 Glue Sticks QT – 1 
IN-32/1382 Puppy Pencils QT -1 
IN-12/3578 Pencil Grips QT – 1 
IN-13619155 Rope Erasers QT – 1 
IN-39/1483 Pencil Toppers QT – 1 
IN-13655876 Star Stickers  QT -1 
IN-57/9111 Classroom Quilt QT -1 
IN-13616787 Winter Color Markers QT – 1 
IN-13616784 Everyday Color Markers QT – 1 
IN-13616790 Girly Color Markers QT – 1 
IN-73/29005 Crayola 64pc QT – 1 
IN-73/64775 Construction Paper QT – 1 
IN-13598209 Frog Pointers QT – 1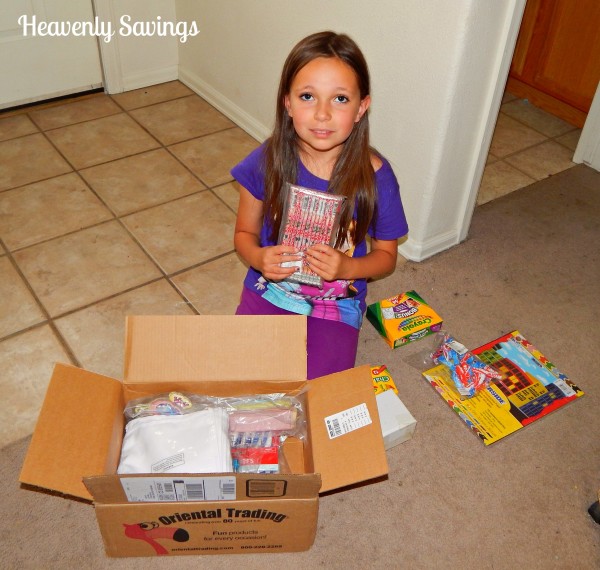 My daughter was so excited to look through everything with me and decide on what school supplies she wanted this year. At her old school they were not allowed to have animals, bright colors or writing on their supplies. This is the first year that those things did not matter!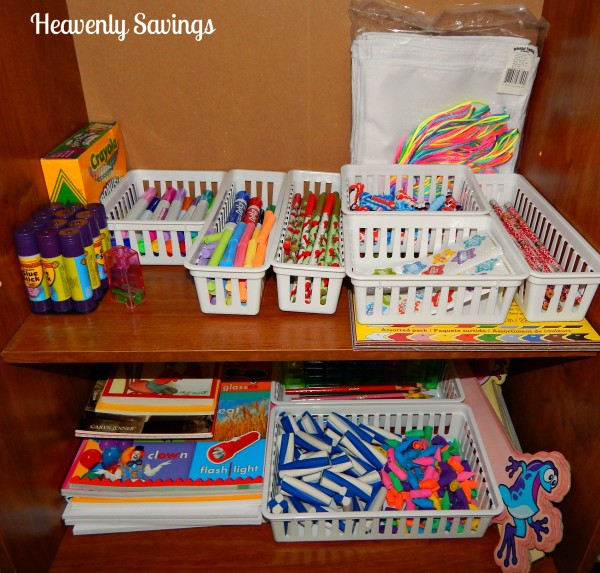 We made the order and within a week all of our supplies were delivered. We loved going through the box together and organizing everything in her home school cabinet. I am so thrilled to be taking on this adventure and I am so grateful to Oriental Trading for being there for me. They have an amazing assortment of back to school supplies and buying in bulk is sure to get us through the whole year! I love the low cost of the items and the high quality! Thank you Oriental Trading for helping us have a great start to her school year!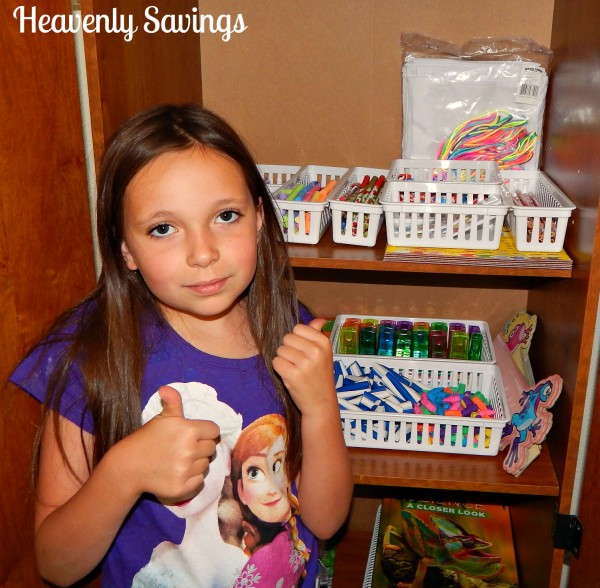 I have been ordering from Oriental Trading since I was a child. I remember getting the catalogs in the mail and circling the items I wanted to craft with my Mom. She would order some really great crafts. Every year as a child my Mom would also let me pick out something small like necklaces to hand out to my friends for Christmas gifts. I am so grateful for this company who allows me to not only save money but help to make memories with my family!