August GlossyBox Review

I recently received the August GlossyBox for the purpose of this review. I get so excited each time these arrive because I never know what amazing beauty products I will find. This month there is body cream, tinglexfoliate treatment, anti-aging serum, detangling mist and lip balm!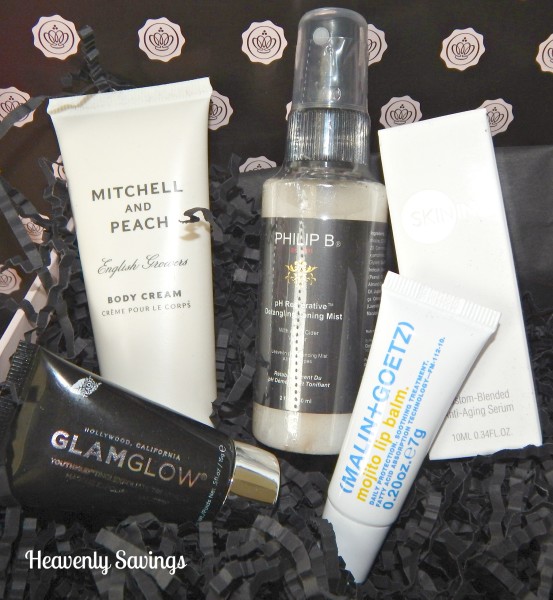 Mitchell And Peach English Growers Body Cream –
This body cream is great. It smells like peaches and leaves my skin feeling nice and soft. The Mitchell And Peach Body Cream also contains pure English honey, organic cocoa, Vitamin B5 and shea butter! No wonder my skin feels so soft after I use this! There is even steam-distilled floral essential oils from the Mitchels' fifth-generation estate in Kent, England!
GlamGlow Youthmud Tinglexfoliate Treatment – 
Today I can say that it is so nice to have my daughter home every day. During our home schooling we decided to take a break and have a spa day. We used the GlamGlow masque and had a blast feeling the mud harden on our faces. My daughter has never had a mask like this before and she felt like she was the queen of the world. This GlamGlow says it works with your skin's natural collagen to exfoliate, tighten pores, smooth texture, reduce find lines and absorb impurities. The GlamGlow Youthmud Tinglexfoliate Treatment contains French sea clay, volcanic pumice rock, and pieces of green tea leaf…..funny we were learning about volcanic pumic rock during school today! I knew this was a great addition to our learning!! 🙂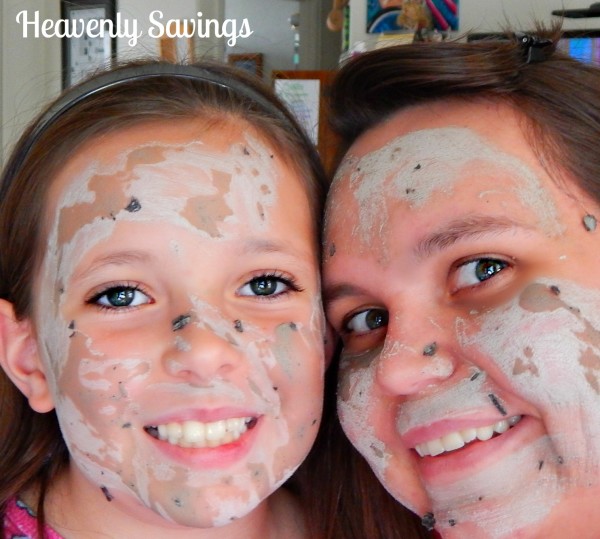 Skin Inc – 
When I opened the box of the Skin Inc my daughters face lit up. According to her the Skin Inc "Looks Magical". Skin Inc is a custom blend of anit-aging serum. It contains antioxidants, Coenzyme Q10, elasticity-promoting marine collagen and hydrating hyaluronic acid. Just three drops twice a day before you moisturize and your good to go!
Philip B –
I hate brushing my daughters hair. It is very fine and gets tangled very easily. This Philip B has become my best friend recently when it comes to brushing her hair. Especially when her hair is wet! It is a great detangling spray! Plus it leaves her hair shiny and frizz free!
Malin + Goetz Mojito Lip Balm –
My skin has been very dry recently. It is so hot here and there seems to be no moisture in the air. Malin + Goetz is a great lip balm that I can count on to last and honestly take care of my dry lips! I love the light flavor and the soft soothing feeling! Malin + Goetz is a gel lip balm without all the stickiness that will leave your lips with a glossy finish!
Want an August GlossyBox of your own? Check out GlossyBox.com and get yours today!