Rubber Egg – How To Remove The Shell From The Egg
Most of you know that I have finally taken the plunge into home schooling. I have been spending my days planning out lessons, scheduling classes and coming up with experiments. One of the experiments I am looking forward to the most is taking the shell off the egg. It is super easy to do and something that I know my daughter will love!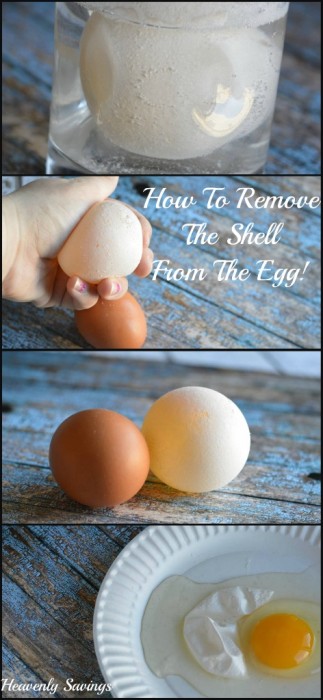 How To:
1-2 cups of vinegar (Fill your  container of choice about half way)
In 3 Days and you will have a transformation. 
To start off the experiment let your child play around with the egg. Notice how the shell looks and feels. Record your findings in your Science journal (if you keep one). Then place the egg into the vinegar and notice the bubbles around the egg. 
Make sure to check on your experiment every day. If you keep a science journal it would be a good idea to document what you see each morning. 
On day three you will find that the shell is completely gone from the egg. Let the child play around with it and feel what the egg feels like without the shell. Record your findings. 
Once you are all done, drop the egg and watch it splatter. The skin of the egg will be there and the insides are watery. 
Make sure to keep your hands clean and wash them properly while touching the egg.