Guillow's Air Plane Design Studio Review & Giveaway
Ends 7/26/14 Open to US
I don't know of a single child that does not love to fly planes. I overseen lots of little kids at church and every Sunday I have at least one child ask me to make them a paper airplane. Recently I was sent a Guillow's Air Plane Design Studio which I must say puts all paper plans to shame. This kit is amazing! As soon as it arrived my husband tore into it and had a plane made and flying around the house. He loves this kit just as much as our daughter!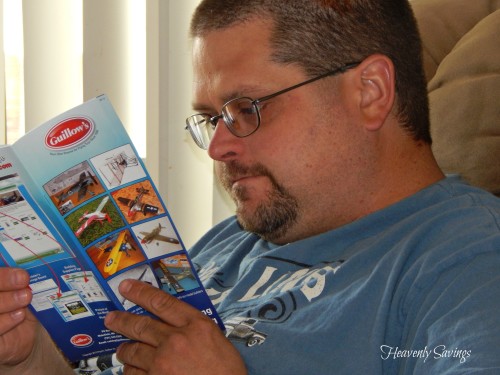 The Guillow's Air Plane Design Studio comes with everything you will to design, build and fly your wooden planes. There are over 35 parts and you can build new designs and planes over and over again to create hours and hours worth of play time.
The Guillow's Air Planes are easy to build and when you twist the propeller on the plane it will twist a rubber band making the plane fly really far! The kids have had a blast soaring their planes through the back yard. I love watching their faces as they see just how far these Guillow's planes really do fly.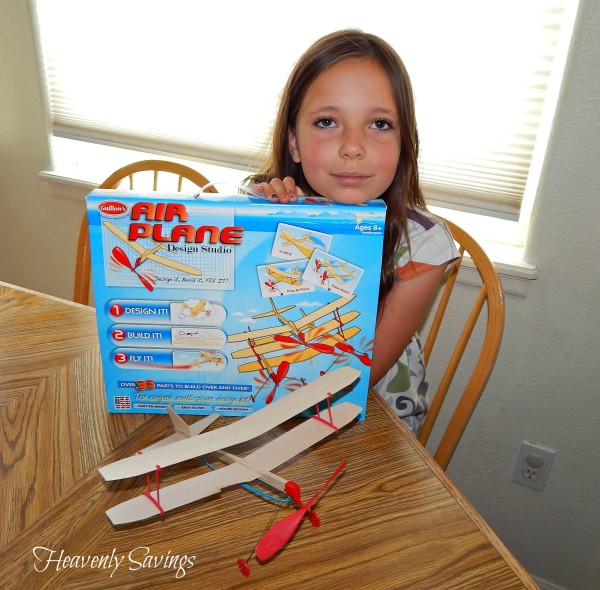 Each Guillow's Air Plane Design Studio Kit includes a variety of parts like building struts, rubber motors, landing gear, propellers, large wings, small wings, tail/pilot parts, glider and prop bodies. The planes are made of lightweight balsa wood which my daughter not only loves because of the ease of flying but also because she can decorate her plane with markers.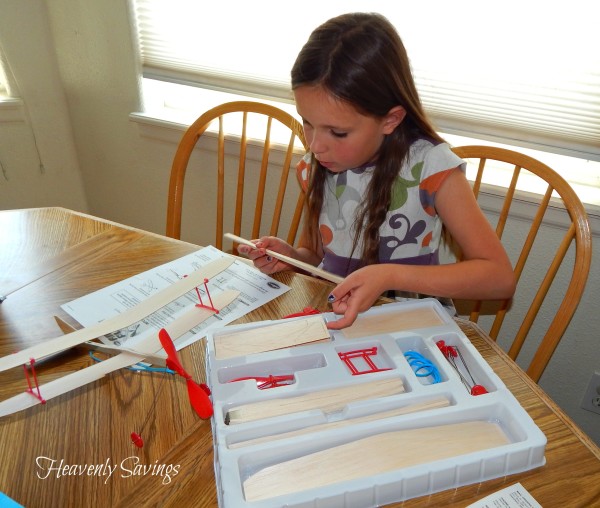 I love this kit. I have honestly stopped by my local hobby store and purchased a few more of these kits that I can give out as Christmas gifts this year. I can't wait to see what custom creations my nephews come up with!
The Guillow's Air Plane Design Studio is recommended for children ages 8+. Happy Flying!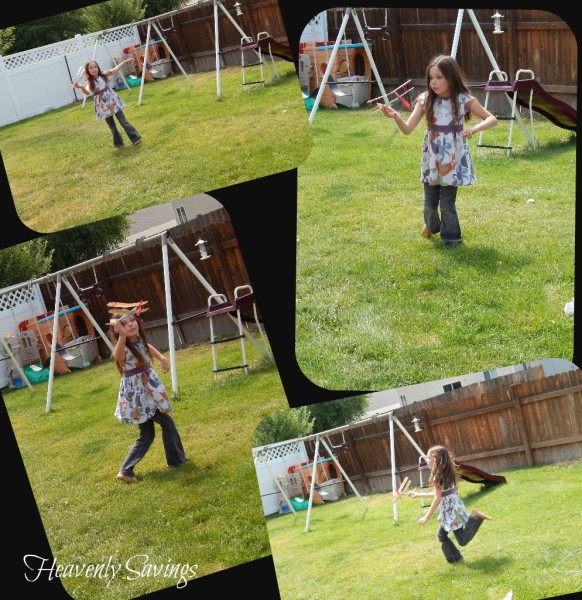 How would you like to win your very own Guillow's Air Plane Design Studio Kit? I am happy to say that one lucky US reader will be able to do just that! Good Luck!