DIY Coat Rack
You would be amazed at how simple it is to turn a piece of scrap wood into a functional coat rack. It is simple, inexpensive, and a great way to reuse something that is otherwise destined for the trash. Take a look below at how you can turn a piece of basic scrap wood into a coat rack, perfect for keeping your own coats, bags, and other belongings high and dry. It is much easier than you might think.

DIY Coat Rack
Supplies needed:
Piece of scrap wood
Assorted decorative knobs
Yard stick or measuring tape
Drill
Sandpaper
Paint (optional)
We were able to find a nice piece of scrap wood sitting out on trash day. You want something that is sturdy, nicely sized, and free from mold or mildew. Don't worry about the color or finish, as that can always be changed. Decorative knobs can be found at your local home improvement store or Hobby Lobby store. We were able to find these for around $2.50 each.

Directions:
1. Begin by cleaning the wood well with warm water and soap. Remove any debris and sand any sharp or rough spots with sandpaper.
2. Paint the wood piece if needed. Luckily ours was this color when we found it so all we needed to do was clean it. If you paint yours, apply two coats and allow plenty of drying time in between coats.
3. Now you need to measure to see where the holes will go. Decide how many knobs you wish to add to the piece. Then, measure the length of the piece and divide it by the number of knobs you are adding. For example, if the piece if 40 inches long and you want to add 4 knobs, you will add a knob every 10 inches. Mark the spots you are going to drill with a pencil.
4. Drill the holes in the designated spot. A basic/standard drill bit should work unless you are using rather small or rather large knobs.
5. Wipe the piece clean to remove dust. Insert the knobs and fasten them in place.
6. To hang your piece, you can either add two hooks to the back and wire, or, you can drill the piece directly to your wall.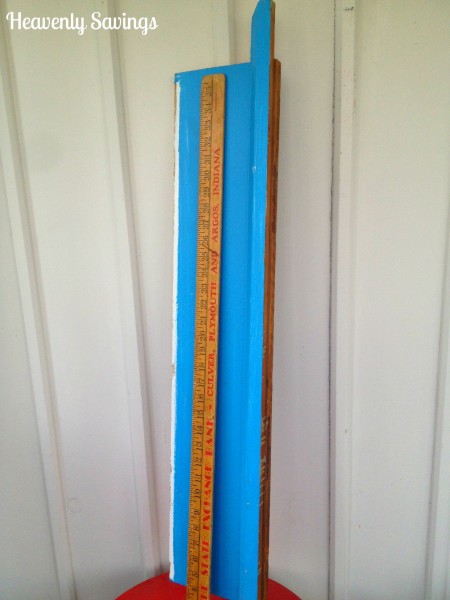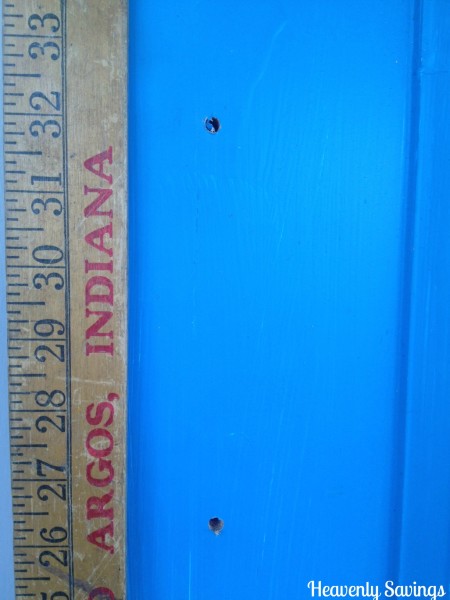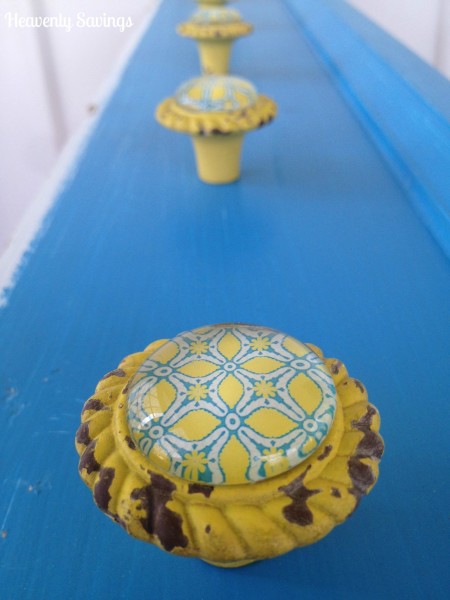 See how easy it can be to create a fun, frugal, and functional piece such as this? Keep your eyes peeled for scrap wood that would be perfect for this project!