Step By Step How To Draw The Muppets Characters!
Disney's Muppets Most Wanted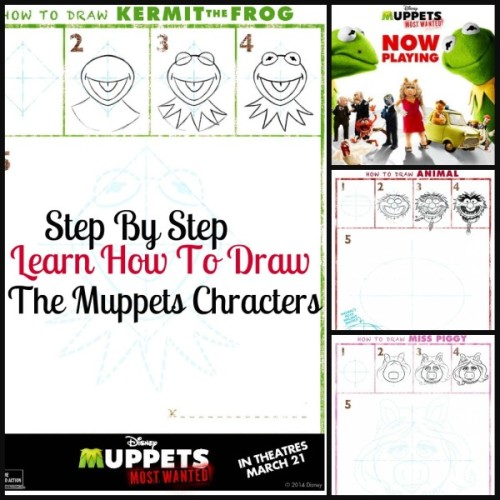 Disney's The Muppets Most Wanted is currently in theaters! But, don't let the fun end there! Why not show your kids how easy it can be to draw their favorite Muppets Characters? Check out these step by step instructions on how to draw Beaker, The Animal, Kermit the Frog, Miss Piggy and Fozzie Bear!
Like The Muppets on Facebook: https://www.facebook.com/Muppets
Follow The Muppets on Twitter: https://twitter.com/TheMuppets
Follow Miss Piggy on Twitter: @RealMissPiggy
Follow The Muppets on Tumblr: http://themuppets.tumblr.com
Follow The Muppets on Instagram: @TheMuppets
Visit the Official Site: http://disney.com/muppets