**I was sent a Lemonade Stand Start Up Kit for the purpose of this review. However, my own opinion was used and not influenced in any way.

Lemonade Stand Start Up Kit
My daughter held her first Lemonade Stand two years ago at the age of 6. I was looking for something to keep her occupied during a hot summer day and since she had been learning about counting money I decided what a better way to use her new found skill. After sitting outside in the sun for about 4 hours my daughter sold $46 worth of lemonade at just $0.25 per glass. Both her and I were shocked that she could make so much in one afternoon.
Ever since that day my daughter can't wait for the chance to make and sell Lemonade. She loves setting up her little table, making signs and screaming "Lemonade, Get your Lemonade". It is cute to watch her as she serves her "customers".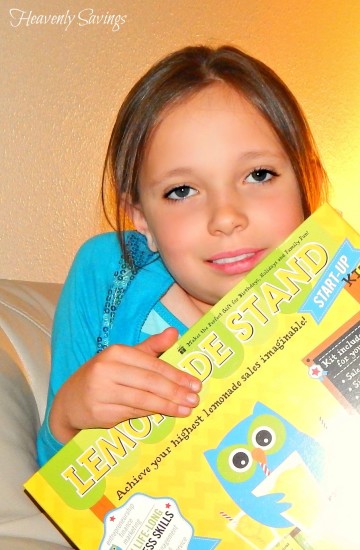 Recently I saw a kit on bizainy.com that will help my daughter take her Lemonade selling skills to the next level. Bizainy makes and sells a Lemonade Stand start up kit that will have your child selling in no time. The Lemonade Stand kit includes a sale banner, sign to spin, price sign, a money box they can decorate, sales pad, and business planner that contains lemonade recipes, marketing plan, budget & profits, customer list and sales strategies. This is everything my daughter will need this year to make her Lemonade Achievements much, much higher! Just think of the marketing and business skills each child will be able to learn with a kit like this!
I am proud of my daughter and the dreams she has for her life. I know that kits like this will honestly help her to achieve her goals. Creating marketing plans and sales strategies was not something I did when I was 8 years old…but I would have loved the chance!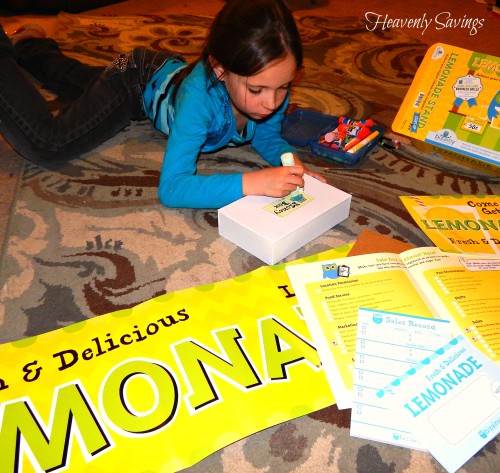 If lemonade stands are not for you or your child then that is ok…bizainy also sells a Charity Bake Sale start up kit as well as a Babysitters start up kit. Each kit will help your child learn what it means to be an entrepreneur!
It is still a little cold here to be having a lemonade stand….but I know that when summer time comes she will be ready! I can't wait!
Here is a picture of my daughter during her first stand when she was 6 🙂 I'll post another one this year when she holds her first stand with this adorable kit!