6 Simple & Most Effective Money Saving Ideas Brought Out!!
Out of control finances is perhaps one of the worst feelings. Isn't it? If you are looking for some effective ways to save money, then it is the right time to start saving from your home.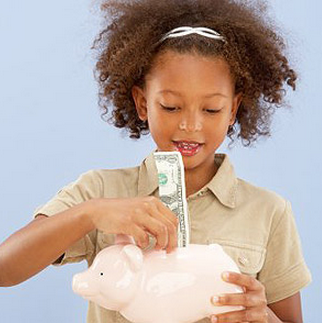 Below are some of the tips, which can be very useful for lightening your budget without making your life miserable.
Buy something second hand: There are certain products that you can buy second hand such as house wares, furniture, neat vintage toys, etc. Buying second hand products doesn't mean that you will not get a quality product. You may even find more unique and awesome stuff that you may not get when buying fresh items. You just need to check the items properly before actually buying them.
Open the window and save energy: Whenever the weather is pleasant outside, you can turn off your AC and open up the windows. This way you can save money and at the same time enjoy some fresh air. Furthermore, avoid keeping household electronics on standby power even when turned off. Just remember to unplug units such as television, computers, printers, DVDs, etc, when they are not in use and especially when you are away for longer periods of time.
Don't buy cheap products: It is best to avoid buying cheap products that will only be used for a short span of time. Instead invest in expensive things that are well made and will save you money in the long run. Although, buying expensive things doesn't always translate into long-lasting and high-quality, but investing in quality and enduringpieces is a good idea. Moreover, buy versatile pieces that can last for long and you'll be able to treasure and use these products forever.
Get your favorite books or CDs from library: If you fond of reading books or watching movies at home, instead of buying them and keeping them unused after reading or watching, you can get them from your nearby library. Seriously, this way you'll not only be able to watch your favorite movies or read your choice of book, but at the same time can save bucks. Library is such a wonderful source where you can get to see a lot of stuff including books, DVDs, audio books and even eBooks for absolutely free.
Avoid buying disposable products: Although, you may not find disposable products costly, but have you observed that you use these stuff once and throw them. Then again you go back to the store and buy more of it and this process continues to remain the same, adding up your expenses. Thus, what you can do is, buy a product that you won't have to address again until a good amount of time. This rule can be applied to products such as paper towels, plastic bags, paper napkins, paper plates and straws, paper or plastic cups, plastic silverware, etc.
Do things that you can do yourself: Yes, there are things that you think why I should do it when someone else can do it for me. Doing these simple things by yourself such as cleaning your house, washing clothes, cutting down your own grass, etc, can assist you in saving large bucks and eventually boost a lot of self confidence in you.
So, these are some of the simple, but most effective money saving tips for those who really want to save some money for further use. For more money saving tips and ideas you can visit some of the websites that provide useful information on how to save money.
Author Bio:
Donna is a professional writer who regularly writes on money related matters and issues related to finance. She enjoys writing about various ways to save money and how to utilize money in a proper way. She also suggests people to sites like Couponshq that are renowned and provide informative information on money related matters.