"The Del Monte products, information, gift pack, and gift card have been provided by Del Monte. However, All thoughts and opinions expressed are my own and may vary from others."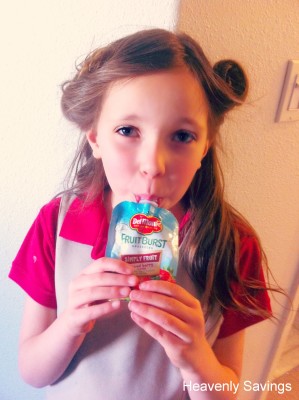 Del Monte Fruit Burst Sqeezers & Fruit Cups Review and Giveaway!
I am very picky about what I feed my daughter. The choices I make for her now will influence the choices she makes for herself as she grows older. That is why I am always looking for the latest and greatest in healthy foods to pack in her school lunch.
Recently I was sent some amazing Del Monte products for the purpose of this review. I was thrilled to have some new items to pack in my daughters lunches and I knew that she would love the great tasting flavors.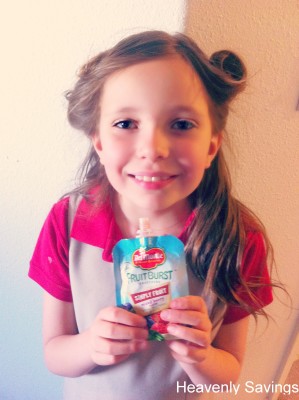 Fruit Burst Sqeezers –
I love Fruit Burst Sqeezers. They are the perfect low calorie snack to carry around in my purse for those times that I am in need of something good but don't want the calories. I was able to review Mixed Berry and Peach-Mango. They were both amazing and I could really taste the real fruit in each pouch! Plus there is 1 1/2 servings of fruit in the mixed berry and 1 1/2 servings of fruits & veggies in the Peach-Mango pouches! Del Monte Fruit Burst Sqeezers are also not made with any high-fructose corn syrup and they contain no artificial flavors! Now that is a healthy treat!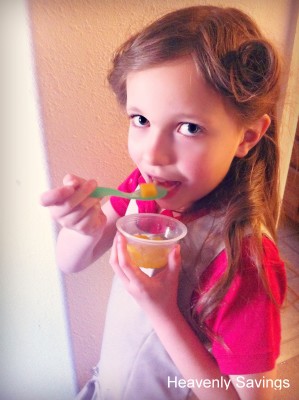 Del Monte Fruit Cups –
I am a sucker for Mango! It is one of my all time favorite fruits. The two flavors of fruit cups that I was sent was Diced Mangos and Mango Pineapple. These were great and I love that the fruit is packed in light syrup. The Del Monte fruit cups contain no high fructose corn syrup and are a great source of vitamin C!
I honestly do not know which I like better. The Del Monte Fruit Burst Sqeezers or the Fruit Cups. They are both amazing! I guess I am just glad that I don't ever have to choose between the two. They are great snacks and available at my local Wal-Mart!
How would you like to try some Del Monte Fruit Burst Sqeezers and Del Monte Fruit Cups? I am happy to say that one lucky US reader will be able to do just that! Prize pack will include: $25 Walmart gift card and 2 Del Monte VIP coupons
a Rafflecopter giveaway