My daughter is a huge Sports Illustrated Kids fan. She runs to the mailbox every day in hopes that she will find her new Sports Illustrated Kids. She loves reading about all great athletes that are her age as well as the fun jokes and stats of players we watch on t.v.
Right now Sports Illustrated Kids has a great deal going on when you purchase a 1 year subscription to SIKids on your tablet (For $19.95) you will also get a second print subscription for just $5!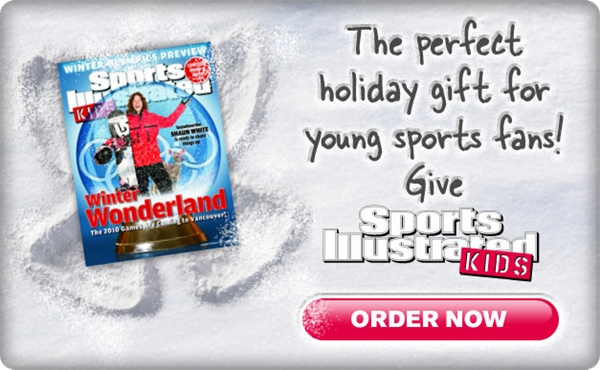 The magazine is jam-packed with action photos, easy-to-read stories, tips from the pros, hysterical comics, and engaging activities for boys and girls who love sports. SI Kids has won highest honors from the Association of Educational Publishers, as well as the Parents' Choice Award.
Here are more reasons to give the gift of Sports Illustrated Kids:
 It is the perfect stocking stuffer
It promotes reading to children who are reluctant readers
Each issue is full of exciting stories, photos and games- the perfect distraction for holiday travel
It is delivered straight to your door
No gift wrapping required
It's the gift that keeps on giving the whole year through