Audrey Bunny by Angie Smith illustrated by Breezy Brookshire
As most of you know I review a lot of children's books. Books on holiday's, books that rhyme and more. I love all of these books and their cute stories. But, I can honestly say that it is the ones that pull at my heart strings that I return to the most.
Audrey Bunny is a cuddly little bunny who does not think that any child will ever want her. Why? Because she has a spot over her heart. Because of this spot she does not feel like the perfect bunny that she longs to be.
One day Audrey Bunny is noticed by a little girl and longs for that little girl to take her home, much to Audrey Bunny's surprise the little girl does. But, what will the little girl do when she discovers the spot that Audrey Bunny is trying to hard to hide? Will she abandon the little bunny? You will have to read and find out!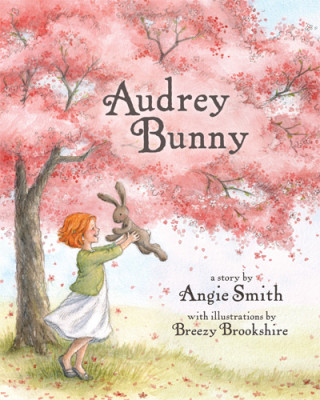 On the Back
"I chose you, Audrey, and I love you more than you could ever know."
Looking out from a barrel of stuffed animals at the toyshop, Audrey Bunny is afraid her imperfections make her unworthy of being chosen to receive a little girl's love. She'll learn the truth soon enough, and young readers will learn that everyone is special and wonderfully made by God.
Every child and even adult will feel unworthy at some point in their life. I know that there have been many times that I have caught myself thinking negative thoughts about myself. I know that I am not perfect. But, I also know that I am a daughter of God. No matter my imperfections I am loved. I love how this book shows this to little kids. No matter what 'flaws' they might feel they have they are loved. They are beautiful and perfect in the eyes of those around them.