I was provided with BENDASTIX kits for the purpose of this review. However, my own opinion was used and not influenced in any way.
 BENDASTIX Kids Crafty Construction Kits
This past week my daughter has been out of school for Fall Break. I love these breaks with my daughter because we often spend the whole week crafting together. Recently I was sent the perfect kits that I knew my daughter would love to do during her break. These kits are called BENDASTIX!
I had never before heard of or seen BENDASTIX. I was intrigued to see what they were all about and if they really were everything the company said. Ok to be honest I did not know how they could create a product that would bend and form anything the kids wanted to make and then come apart easily allowing them hours and hours of building fun.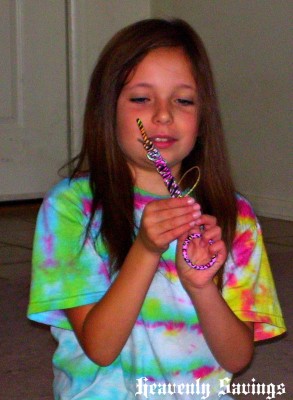 The kits that arrived were BENDASTIX Botz and BENDASTIX Braceletz. My daughter tore into the BENDASTIX Braceletz first and immediately made a bracelet and then a headband. As I sat watching her I was blown away by how easy these BENDASTIX were to form. There are so many different patterns and shapes and the building possibilities are truly endless.
The next thing my daughter made was a bracelet for me. She was able to adjust the bracelet to fit me perfectly and I was able to wear it for hours without it coming apart. But, then as soon as my daughter wanted to build something else she took my BENDASTIX Bracelet apart with ease and made it into something else.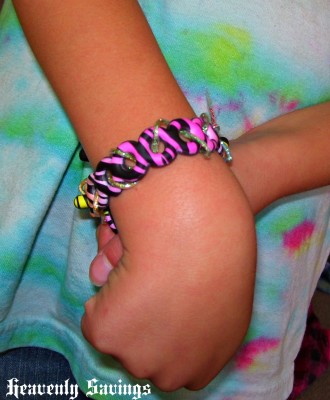 BENDASTIX is a kit that will honestly provide your children with hours of play. The quality is outstanding. You can twist them, wrap them and shape them into whatever you want. Then take them apart and do it all over again!
BENDASTIX currently has five great kits for your kids to choose from including:
Or for more BENDASTIX fun you can purchase the Big Box with everything. BENDASTIX are recommended for children ages 6+ and currently retail for $6.99 to $19.99.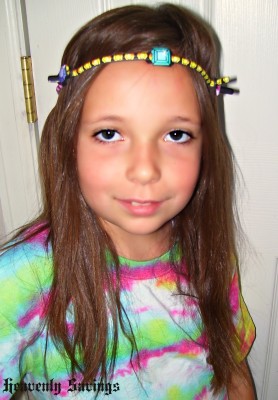 How would you like to win a BENDASTIX  kit of your very own? I am happy to say that one lucky U.S. Reader will be able to do just that! Good Luck!