A Simple Way to Support Breast Cancer Awareness and Help Keep Hope Alive!
October is National Breast Cancer Awareness Month and there are many ways you can get involved and help support the education and prevention of breast cancer.
Café Press has an assortment of promotional shirts for breast cancer awareness. These amazing t-shirts are a great deal, only $10 each! 100% Proceeds will be going towards The Breast Cancer Research Foundation! Go to Café Press for more details!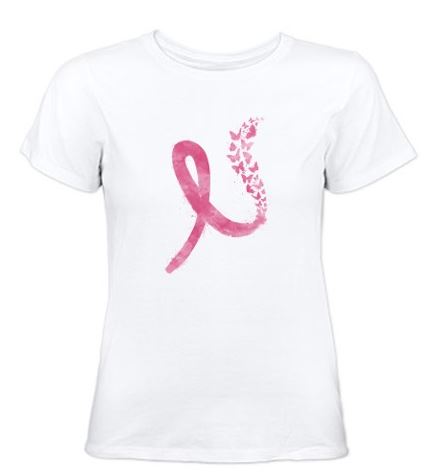 $10 Pink Ribbon Butterflies Tee – Support Breast Cancer Awareness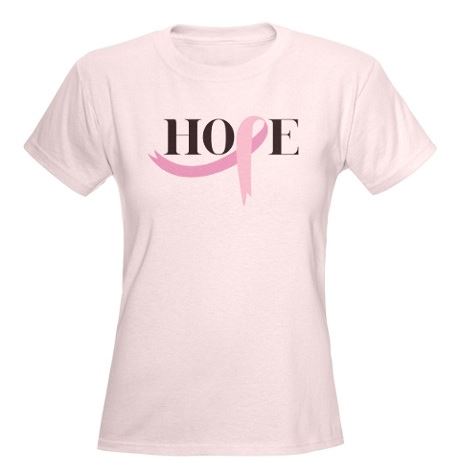 $10 Pink Ribbon Hope Tee – Get yours Today at CafePress.com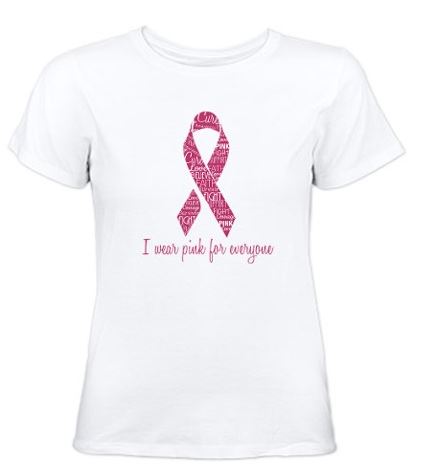 $10 I Wear Pink for Everyone Tee – Support Breast Cancer Awareness this October
Café Press also has customizable shirts as well as so many other amazing products supporting breast cancer and this is the month to get your apparel! They not only sell some unique breast cancer awareness t-shirts but they also have keychains, magnets, buttons, stickers and more!