** I was sent a product for the purpose of this PB Crave Review. However, my own opinion was used and not influenced in any way.
PB Crave – Great for Kids Snacks and Lunches!
We eat a lot of peanut butter in my house. This is for a number of reasons. #1 – I can a lot of jelly throughout the year. #2 – It is easy to make and pack for school lunches. #3 – It's a great source of protein.
Although we eat a lot of peanut butter in our home my family has been complaining recently that they are tired of the same old peanut butter taste. I know they love peanut butter…but after eating it daily for weeks I can see how it got a little old….but, that was only until they tried PB Crave!
Recently I was sent some awesome PB Crave flavors for the purpose of this review; Choco Choco, Coco Bananas, Cookie Nookie and Razzle Dazzle! I was so happy to introduce these flavors to my family. In fact I decided to hide the PB Crave from them and just make their lunch sandwiches using the PB Crave without their knowledge. I could not wait for my husband and daughter to get home that day and let me know what they had thought.
My daughter was the first to arrive home. Immediately she asked me what I put on her daily sandwich that was so different. She told me that it tasted like Bananas and she wanted MORE of it!  After that I knew that PB Crave would become a staple in my home!
That evening my thoughts were confirmed as my husband came home and told me that he really loved the Cookie Nookie flavor of PB Crave that he tasted on his daily Peanut Butter Sandwich! YAY! Finally I had flavored alternatives that the family loved!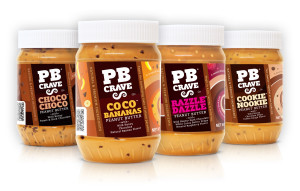 I am not only excited about PB Crave because of the sandwiches for my family. But, I am also in love with all the amazing snack ideas I can create for them as well! Here are three of my favorite After School or Lunchbox snack ideas using PB Crave!
PB Crave Recipes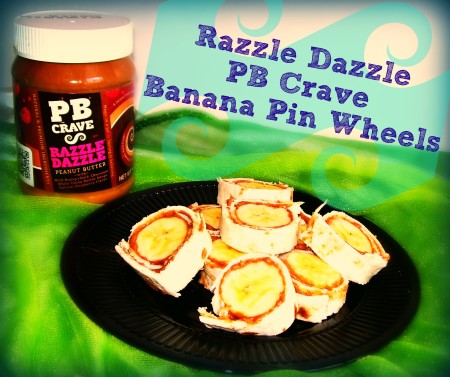 Razzle Dazzle PB Crave – Banana Pin Wheels –
Directions:
Spread the Razzle Dazzle PB Crave on a tortilla.
Place a peeled banana in the middle of the PB Crave topped tortilla.
Wrap the tortilla around the banana
Slice and enjoy!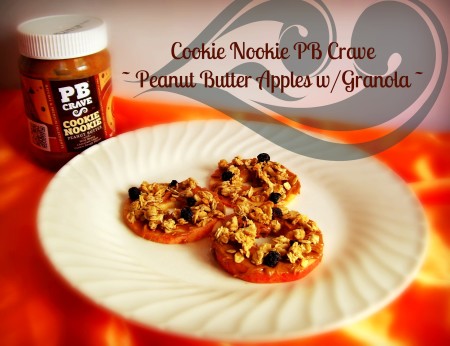 Cookie Nookie PB Crave & Peanut Butter Apples w/Granola
 Directions:
Place the apples on their side and slice down the middle into thin slices.
Cut out the core and seeds.
Spread Cookie Nookie PB Crave over apples
Top apple slices with granola and raisins.
Enjoy!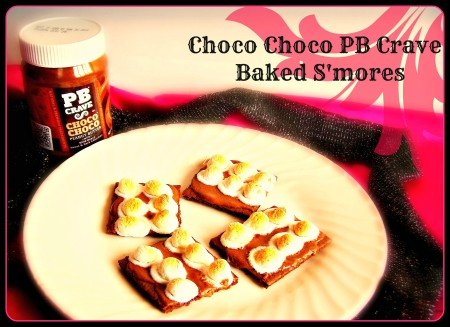 Choco Choco PB Crave – Baked S'mores
Directions:
Preheat Oven to 350 degrees.
Spread Choco Choco PB Crave on Chocolate Graham Crackers.
Place marshmallows on top of PB Crave.
Bake for 5-8 minutes or until marshmallows are golden brown on top.
How would you like to win some PB Crave of your very own? I am excited to say that one lucky Heavenly Savings reader will be able to score a PB Crave Coco Banana Variety Pack! Open to the lower 48 States only!