*Get In On This Gluten Free Box of the Month Club!*
I am sure you have heard of the fruit of the month club or companies that ship meat every month, well here is something for everyone that needs to be gluten free!
A Gluten Free box of the month club! How cool is that?! I know quite a few families who have children who are thriving so much better on a gluten free diet at home but it sure makes it difficult when they are out and about and need a quick snack to go or are at a party with nothing special for them when all the other kids are eating a cupcake.
This gluten free box of the month will help you, your child, or someone you know feel special and not excluded from the fun little snacks that others get to enjoy!
Taste Guru has a deal where you can sign up for the gluten free box of the month club and have it shipped right to your front door with free shipping all the time.
If you aren't sure about signing up for the entire year they are also offering another deal where you pay a $24 shipping price and get TWO months free!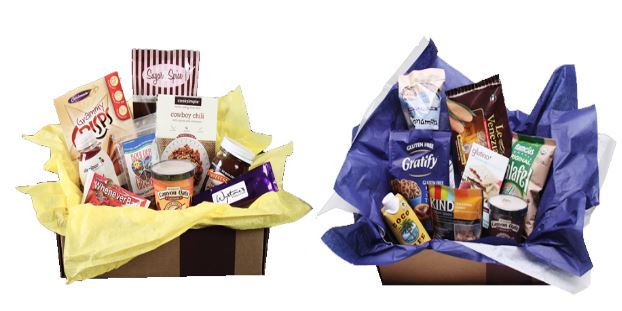 This is going to save you so much time! You don't have to read labels in this shipment, you will know that it is completely gluten free and they also offer a 100% satisfaction guarantee.
This would be a great gift for someone you know or perfect for your own household to receive!