~Kid Friendly Tomatillo Salsa~
Both of my kids love chips & salsa but unfortunately at restaurants the salsa ends up being just too spicy for them to enjoy. I have purchased store bought mild salsa's but it just doesn't have the homemade feel to it which is why I was excited to try my hand at making my own fresh tomatillo salsa!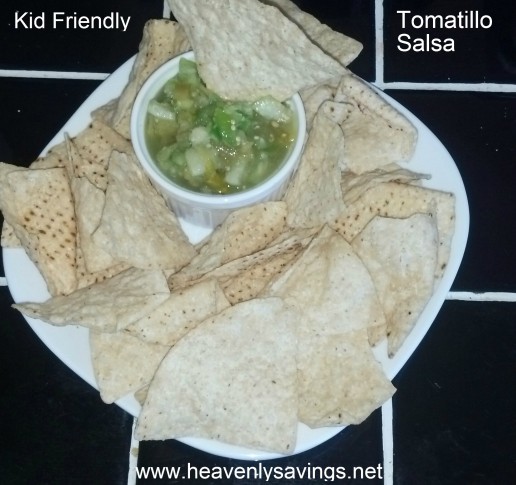 We are currently house sitting so we have the advantage of taking care of someone's garden and they have tomatillos which is what inspired me to do this! Tomatillos are a sweet almost citrus twist to the tomato we know. Which is why I knew my kids would like this salsa because it's already sweet and tangy.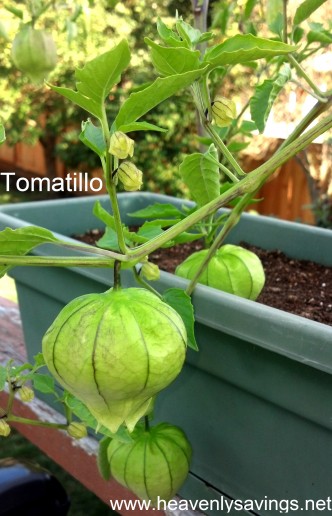 Tomatillos are considered a fruit just like the red tomato but they are grown inside a paper like shell similar to a husk. I found out quickly that when you take the husk off,  the tomatillos are sticky so make sure to wash them after you husk them! My daughter and I actually did this project together so she was in control of how "hot" the salsa was going to be.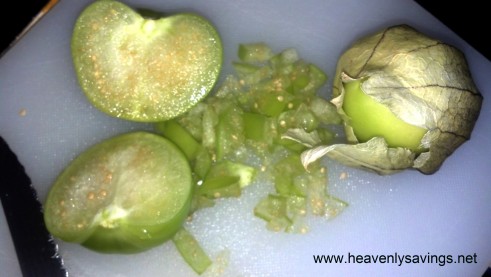 Tomatillos are a source of antioxidants, fiber, minerals and vitamins such as vitamin A, C & E!
I found this chili pepper growing in the garden and I honestly wasn't sure how hot it was so I cut it up and it ended up not being spicy so it was perfect for this kid friendly salsa! It added a nice crunch for sure!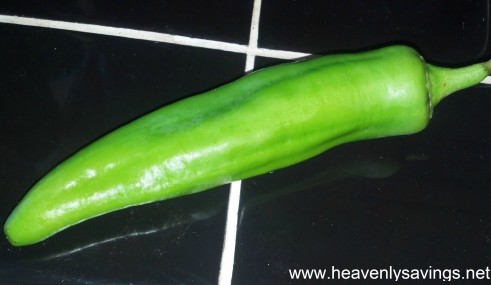 I can't say we had a specific amount of things we threw in but I will try to be as precise as I can. This was a throw it all together and see what we end up with type of project!  You can add more spice and ingredients as you see fit, especially if you like spice. I would have added cilantro but my son doesn't like cilantro (whose child is this?!) but I love it and it would have been yummy! This is NOT a spicy salsa whatsoever. This is really a sweet and tangy style. It was refreshing!
Ingredients:
8 tomatillos husked, washed and diced
Chili of your liking diced or you could add a little can of diced jalapenos..those would add some nice flavor with still keeping it mild.
3 tsp garlic salt
2-4 dashes of lime juice
Directions:
Dice Tomatillos as big or little as you like
Dice the chili up (I found it is an Anaheim Chili)
put in a bowl and add the other ingredients and enjoy or you can always take some of it and blend it up for a little smoother texture.
Enjoy!
This made about 1 1/2 cups worth but it depends on the size of your tomatillos.
Don't forget to click the 'Magic' button below for Nutritional Information and Weight Watcher's points for this recipe!