Garlic and Onion Sauteed Swiss Chard
I have had Swiss Chard coming out of my ears here lately. I am not complaining as I love Swiss Chard. But I can say that I have had to start getting creative with my Swiss Chard cooking. Well that was until I came up with this awesome recipe. Now I can honestly say that I have ate this same exact recipe every day for an entire week! It has been the perfect lunch and oh so tasty!
Another bonus to this recipe is that my husband will eat it! This is the first Swiss Chard recipe that he has actually like! Now I can't get enough!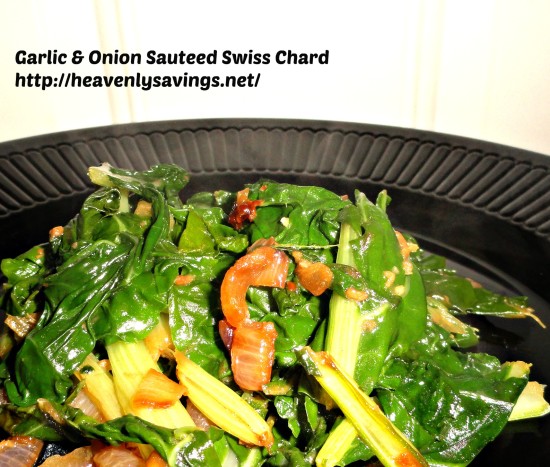 Ingredients:
2 cloves garlic diced
1/2 medium red onion diced
1 tbs olive oil
3 cups swiss chard
Directions:
1. Add olive oil, garlic and onions to frying pan. Sautee on medium/high heat about 2-3 minutes or until garlic and onions caramelize into a golden color. Stir often so garlic does not burn.
2. Turn down heat to low and add Swiss Chard. Cover pan and cook 3-4 minutes stirring between each minute to make sure chard is fully cooked and does not burn.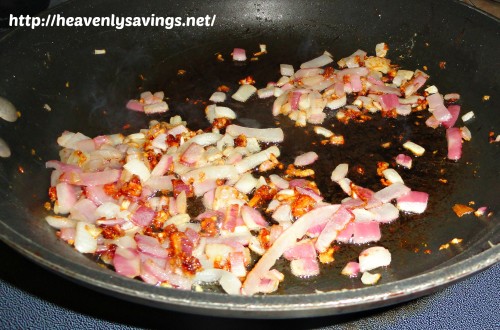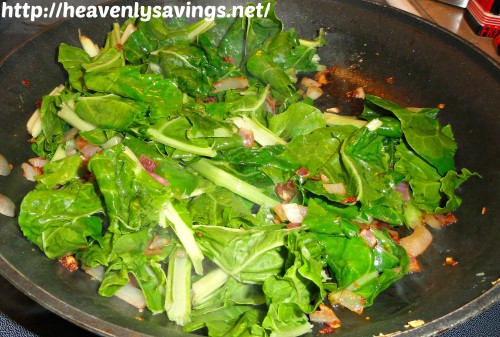 This Garlic and Onion Sauteed Swiss Chard recipe is really simple. The cooking time is fast and it is a healthy meal your whole family will love! You could also switch out the Swiss Chard with spinach, beet greens, Kale or any other greens you have on hand! Or you could make it into a full meal by adding diced cooked pork! Yum!