Creative Hands text-UR Foam Fibre-Craft Kits
I am a hugely crafty person and I have passed on my passion for crafts to my daughter. We are always on the lookout for the latest and greatest crafts that we can do together. Recently I was introduced to a whole new level of crafts with Creative Hands text-UR Foam Fibre-Craft Kits.
These craft kits include brightly colored textured foam that will allow you to create endless creatures, places and things!
My daughter is huge into texture and was thrilled with these foam kits. She was able to create to her hearts content and she sat on the floor creating item after item for HOURS!
I love how everything you make is so different based off the color and texture you use. Plus you can add 3-D elements to add even more fun and creativity!
The kits are priced between $2.99 and $8,99 which I think is extremely impressive considering the endless possibilities and hours of craft time your kiddos will get out of each kit.
I also love these kits because they are great for mess free play time including time in the car. No worries about markers, paint, crayons.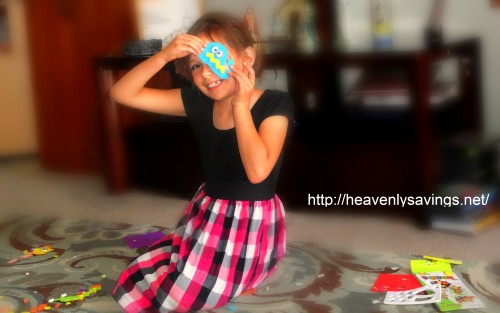 You can find these awesome Fibre-Craft's text-UR Foam kits at Michaels, Joann's, Meijer and A.C. Moore! Need craft ideas? Check out their website here……..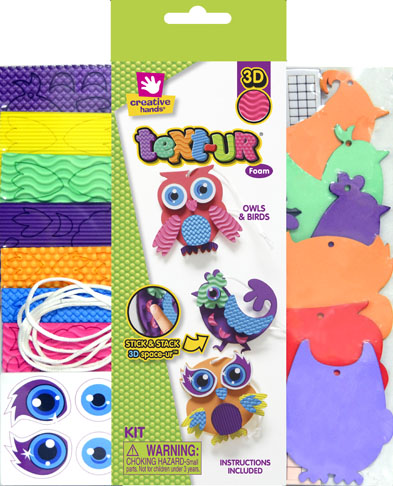 How would you like to win a Fibre-Craft text-UR Foam Kit of your very own? I am so excited to say that one lucky Heavenly Savings reader will be able to do just that! The winner will be able to choose between the Standard or the Crafty  Package! Good Luck to all!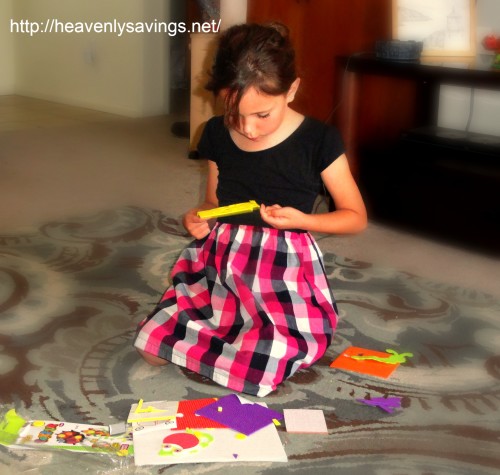 Your choices:
Standard Package • Total retail value: $27.95 • Photo attached
·       1 shape kit- The bug kit  7.99 value
·       1 frame kit (flower theme) 3.99 value
·       1 Bee Standup kit 3.99 value
·       1 turtle standup kit (exclusive to Michaels) 3.99 value
·       1 foam sheets kit (the package of Multi color sheets)7.99 value
The Crafty Package • Total Retail Value: $23.96 • Photo attached
·       1 shape kit 3.99 value
·       2 FOAM sheet KITS 7.99  each
·       1 OWL KIT- (exclusive to Michaels)
To learn more about Fibre-Crafts you can  like Fibre-Craft on Facebook, follow them on Twitter and subscribe on YouTube!