Improve Your Overall Health With Krill Oil!
Everest Nutrition Krill Oil
Ok let's face it, I am not getting any younger. I am now at that stage where I start to research everything I put into my body and trying to figure out what vitamins and minerals are the best is down right time consuming!
I have been given the great opportunity to review Krill Oil by Everest Nutrition. As little as krill are, krill oil is making a HUGE wave in the health world.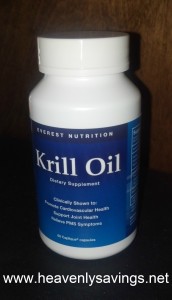 Krill oil gives you those omega 3's that we all are supposed to be getting. That is about the only thing I had heard about Krill oil. I used to take fish oil daily so I could get my daily dose of omega 3's but since I recently moved to the northwest I am no longer needing to purchase fish oil. My husband has taken up the sport of fishing and I say the term sport because these fishermen are serious about their daily catches and getting their limits each and every day! I am now able to eat fresh foods that give me those vitamins which I am ever so grateful for. However, if you aren't in an area where you can consume fresh food that gives you those vitamins we all need then you should try out this Krill oil instead of fish oil.
Everest Nutrition Krill Oil doesn't give you that "fishy" after taste like fish oil generally does. Who likes to burp up a fishy taste 30 minutes after you swallow a pill?! Or ever for that matter?! No one!  That is just ONE of the amazing benefits of krill oil! Here are a few other amazing facts about krill oil!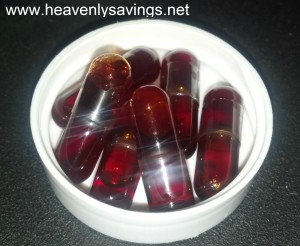 Everest Nutrition Krill Oil can improve your cardiovascular health, regulate blood pressure, balance your cholesterol levels, relieve pain and so much more!!
Everest Nutrition Krill Oil is easy to swallow and healthy for you. After taken this bottle of capsules I can tell that I am doing something good for my body!
~Tammy~