Back to School Teacher Gifts
Your Teaching Skills are on Fire!
Can you believe it's back to school time already? Ok so I know that many of you might not be thinking 'school' right now. But, for some of us school is already back in session and going strong.
One thing I like to do with my daughter is make something special for her teachers when she goes back to school. Something that will let them know just how appreciated they are and something to help them take some of the back to school stress away. This year one of the gifts my daughter wanted to make is a jar filled with Hot Tamales. We even came up with a cute slogan that we taped to the jar to dress it all up a little.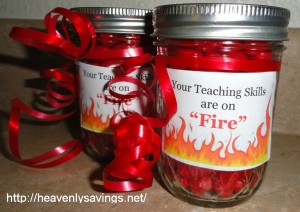 These cute little gifts were very easy to make. All I needed was some small jars, red ribbon, Hot Tamales candy, tape and paper to print the label on.
We filled each jar with the Hot Tamale candy, tied on the ribbon and then created a printable label which we taped on the jars.
Nice and Simple!! Plus my daughter was excited to take these to school for her teachers!
I am excited for my daughters new year of school. I am excited to get to know these new teachers and watch her progress in classes! Here's to another amazing school year!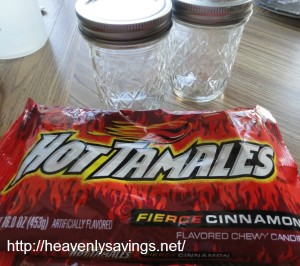 Are your kiddo's back in school? If not then when do they start? Do you usually give the teachers gifts at the beginning of the year?