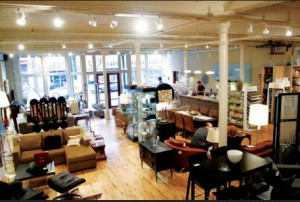 I have just recently moved, so recently that I actually haven't seen the house yet! I know it sounds odd, but my husband went ahead of us to this new town and started working and searching for the house that would fit us just right. Thanks to technology he was able to show us our future home and I now realize that as excited as I am to move and be together once again, we have so much space and not a lot of furniture.
My journey has begun in the furnishing of our new place. I am not one to hop from store to store wasting gas, time and energy dealing with salespeople who want to make a sale no matter who you are or if it's the right piece of furniture.  But none the less I am excited to furnish my home. I am especially excited about picking out the accents for each room like the rugs, lamps, pictures for the walls, etc.  I am all about online shopping or at least getting all the ducks in a row before I am forced to go out. I like to know the measurements of my room that I need to work with and search what will look best in that space. Yes I am one of those people, I have to feel like it flows right, and I suppose you can say the Fung Shui of the home needs to be right. I have found that Oldrids is the perfect place to search for the furnishings that I am on the lookout for and I love everything I am finding!
This house we are moving into has a window and a fireplace on walls that our sectional would normally fit against, and a house that needs some serious updating with paint and hardware. So I have been spending my time online looking at Oldrids for what will work best with our needs and I have to say, even though it's a daunting task to most, I am more energized being able to get things all lined up and in order for what fits our style and I am just about ready to actually start this project of refurnishing our home!
This is a journey remember, you have to start somewhere, even if you are just looking for a new faucet, you want it to be the right faucet not just one that you settled for at some store because you were too tired to keep looking. I have done that and trust me, it's better for all if you do your online homework first and you may be surprised to find that you don't even need to leave the comfort of your own home to get it!
~Tammy~