25 Best Recipes for Potlucks and BBQ's!
Are you on the lookout for the best pot luck recipes for your BBQ's and gatherings this summer? Check out these top 25 potluck and BBQ recipes! Enjoy!
All These recipes are mine and my cousins so keep coming back every day to see what we cook up next!!

Main Dish-
Brown Sugar Glazed Pork Tenderloin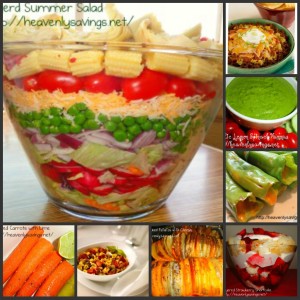 Side Dish-
Sliced Baked Potatoes With Cheese
Garlic Lemon Spinach Hummus Recipe!
Ramen Noodle Recipes: Green Bean Mushroom Casserole!
Easy Meatless Appetizer: Hot Mexican Dip
Cheese Stuffed Green Chilis Recipe!
Pan Grilled Corn with Herbed Tomatoes and Mushrooms
White Wine Cherry Tomato Green Beans!
Shrimp and Sugar Snap Peas w/ Philadelphia Cooking Cream