Carefree Crafts Review!!
My thoughts on Carefree Crafts – I was so excited to receive a Carefree Crafts Kit to review and let me tell you, so were my kids! The idea of just having the mailman simply drop off your crafts is amazing!
Carefree Crafts makes is extremely simple for you or someone you know to simply start craft time! No need to get in your car and browse the aisles or spend hours on websites trying to figure out what craft to do next. You just simply open the package and everything is in the package! You receive a monthly craft kit and inside are 5 craft kits and I love that they are holiday or seasonally themed!
We received the spring kit and we had a blast with every single one! This was so fun to have everything right there for you and I absolutely love that instead of glue and making a mess with that, the kit included those fun clear glue dots. The kids found them to be very easy to use as well.
One of our favorite crafts out of the spring package was the bug jar, after my son spent time creating it inside, we then we on a nature walk and scouted out just the right little critter to put inside of it. It gave us an opportunity to bond and talk about nature that we would not have done that day. This craft kit helped bring us together and who wouldn't love more opportunities to do that?!
This would be an excellent gift for your child to receive monthly or a niece or nephew or grandchild. Any child would love to put together these crafts and since there are 5 crafts it is also great for multiple children to be able to pick out what craft they want to do from the package delivered!
Carefree Crafts is offering 5 craft kits for only $5.95 using code SAVE60.
You also have a chance to win a 3-month subscription (value of $39.99) – this is something you are going to want to try out and see for yourself how amazing Carefree Crafts really is!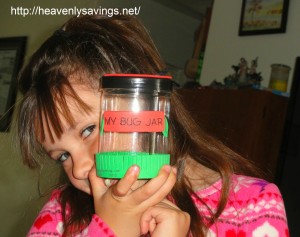 ~Tammy~