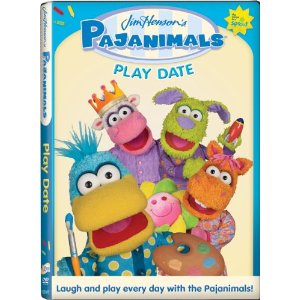 My Thoughts on Pajanimals Play Date
Sprout is one of my all time favorite channels ever when it comes to kids cartoons. One of my favorite shows to watch is Jim Henson's Pajanimals. Recently another amazing Pajanimals DVD was released. You can find Pajanimals Play Date in stores now. Plus it is just in time for Valentines Day and I am happy to say that you can also score some free valentines cards as well! Yippee!
Pajanimals is a super cute show that is set around preschool aged children. Together the kids will have fun singing songs and learning about imaginative play. The Pajanimals will help your child learn how to react in situations that are geared toward their age group that will help them solve problems in their daily lives.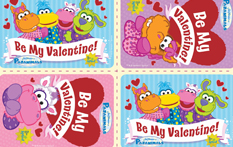 On the Back
The Pajanimals love to play games, sing songs and go on greta adventures to meet new friends. Each story resolves a challenge typically encountered during every preschooler's day. Throught their imaginary journeys, these friends discover fun ways to learn daily life lessons.
These stories encourage children to learn important social and emotional lessons such as how to share with friends, overcoming shyness, and telling the truth.
Stories Include:
I'm Sorry, Really Sorry A Colorful Problem Game Day The Rocket Ride Share Day
Includes these songs:
Pajanimals Bounce Our Friendship Song Bursha, Brusha, Brusha Stink to the Plan Jiggle, Jumble and Jump Pajanimals Freeze Dance Octopus Huggle  
How would you like to win a Pajanimals DVD for your little one? One lucky U.S. reader will be able to do just that! Good Luck!