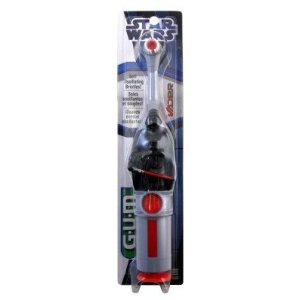 My Thoughts on GUM Toothbrushes for Kids
It's Holiday season! Halloween, Thanksgiving, Christmas and New Years is always filled with yummy goodies like candy, cookies, pie, and more!
This year help your child be on Santa's Nice List by purchasing them some new toothbrushes to help them keep those cavities away and their teeth nice and clean!
GUM knows the importance of brushing and they also know that kids like to brush with tooth brushes that are fun! That is why they make great toothbrushes that contain the kids favorite cartoon characters, spin brushes and brushes that light up!
Recently I was able to review a few different GUM Toothbrushes such as Star Wars Darth Vader spin brush, a light up Crayola toothbrush and two Ultrasoft Dinosaur Train tooth brushes! Each of the kids were thrilled with their new tooth brushes and all the great characters and fun that they can create twice a day as they brush their teeth.
Does your child already have a tooth brush? I am sure most of you are saying " My child already has a tooth brush so I don't need to read this review." The truth is that it is important to purchase new tooth brushes every few months. It will help your child to keep their mouth fresh and clean and keep plaque and tarter build up away!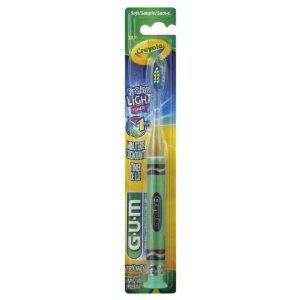 GUM Toothbrushes can be purchased at a retail store near you! Happy Brushing!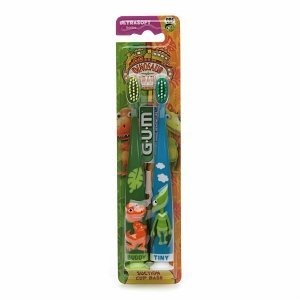 ** I received GUM Toothbrushes for the purpose of this review. However, my own opinion was used and not influenced in any way.