Vitacost is still offering their FREE $10 credit when you sign up for Vitacost rewards through a referral link. After you sign up you will get an e-mail containing your special $10 off promo code to be used on ANYTHING on their site. Please make sure you have that promo code before heading to the checkout!- Sign up for FREE $10 HERE
Vitacost has just about everything on their website from food to cleaning supplies AND they have it at a great deal and much cheaper then I can find the items for in-store!
Check out one example of what you can score with your FREE $10 off Credit!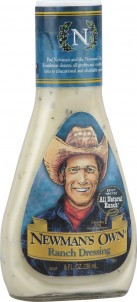 Condiments are something I am always in need of in my house! Some of my most used are Ketchup, Mustard, Ranch Dressing, Tomato Sauce and Pasta! Did you know that with Vitacost's FREE $10 Credit you can get all 5 of those household staples for FREE?
You will have to pay shipping of $4.99 on this order but considering that the items would have cost you $13.45 at a Retail store that is a Savings of more then 50%! – Remember you can purchase ANYTHING with your FREE $10 Credit!
With the $4.99 shipping it is like paying just $0.99 per household staple! That is an amazing deal!
Also remember before you hit the checkout button to add 2 of their FREE samples to your cart! You may score 2 FREE Samples with Every Order!! Also orders of $49 or more ship FREE as well!