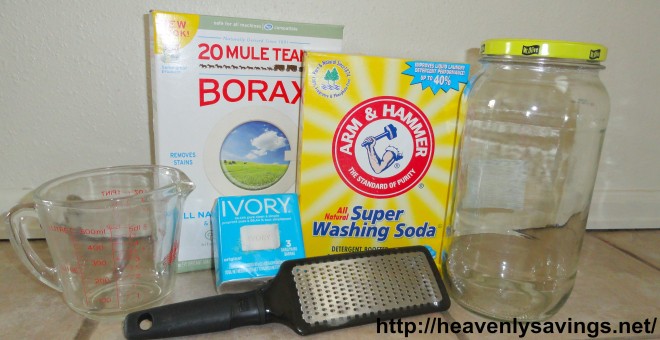 Homemade Laundry Detergent!
By making your own homemade laundry soap you will be saving your family lots of $$ plus it's super fun and easy!
Directions for 1 Batch:
1 cup Borax 1 cup Arm & Hammer Washing Soda 1 grated up bar of soap   Combine all ingredients in jar and shake until well mixed and no clumps of soap! 
You will only need 1 Tbs per load!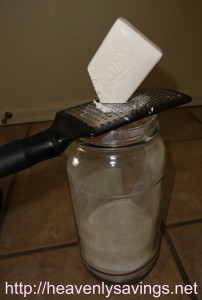 When I make a batch of Laundry Soap I like to use up all my ingredients so I make enough to try to use up the box's of Washing Soda and Borax. This takes a 1 gallon jar and 5 bars of Ivory Soap. (I know only 3 bars are pictured)
You can also use Dove soap if you prefer. Ivory and Dove are by far my two favorites as they do not discolor your clothing and they wash the grease out of my husbands clothes!
If you do 5 batches at a time like I do then it will equal 266 loads for around $10! That is an amazing price for laundry soap!
Borax and Washing Soda can be found in the laundry soap aisle at your local Walmart or many other grocery stores or super markets! Each box was priced around $3.30 for me but prices vary by region!