Make Perfect Birthday Gifts with DIY Canning
By Scott Humphrey
Do-it-yourself (DIY) crafts and projects have become very popular over the past decade. Many individuals love receiving a DIY gift for their birthdays or other special events. If you're looking for a truly impressive homemade gift to give to a special someone, consider the possibilities of home canning. Delicious, home-canned goods make a great gift. Choose custom label printing services to give your canned goods an extra touch of charm.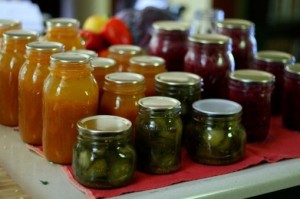 http://farm4.staticflickr.com/3499/3883274386_038bb368fa_o.jpg
If you're new to home canning, you'll need to familiarize yourself with the basic canning equipment and procedures. The USDA offers an excellent home canning guide that contains plenty of health and safety information. Review this guide before you begin canning to be sure you understand what precautions need to be taken during this process.
Once you've researched the basics of home canning, you can start selecting what sorts of goods you'd like to can. Keep your recipients in mind when deciding what fruits, vegetables and preserves you might want to offer as gifts. If you don't have your own garden, consider visiting a local farmer's market to pick fresh, organic produce for your canning adventures. Keep the following ideas in mind as you embark on your DIY canning journey.
If you love pickles, they can be a great canning item to show off to your friends and family. Remember that making pickles takes time, so you'll have to can a few weeks ahead of gift-giving. Kimchee, a Korean pickled vegetable dish, can generally be made just a day or two in advance. You're not limited to traditional cucumbers or cabbage when pickling. Experiment with other firm vegetables too. Asparagus, carrots and cauliflower are excellent when pickled.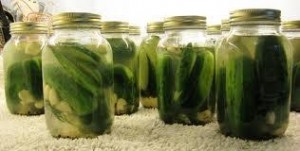 https://encrypted-tbn2.google.com/images?q=tbn:ANd9GcQxWxigfLa3vah1cKdzUPMHgUxQOxJiKnlwVwVQEz5AG_Skl_am
Fruit preserves are one of the most popular DIY canned goods. Individuals who have fruit trees or live in areas with orchards can make their own jams and jellies cheaply and easily. Be sure to pick the right fruits to ensure canning success. Once you've learned the basics of canning, branch out by making interesting jelly and jam mixes. Thinking creatively while canning can have tasty results. Remember that the acidity in some fruits and vegetables will make canning more difficult, so be sure to consult the USDA guide and follow all necessary safety guidelines when using such produce.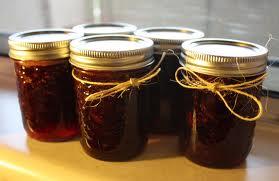 http://2.bp.blogspot.com/-wE5wQUPTP5Q/TtUSK2d73cI/AAAAAAAABhg/ljOxYZ1swFs/s1600/IMG_9861.JPG
It will take some study and practice to learn how to can soups. However, soup canning is an art worth mastering. Yummy tomato soup or corn chowder will be appreciated by almost anyone. DIY canned soups don't have the high sodium or preservative content of store-bought canned soups, so they are ideal for healthy eaters and families with children.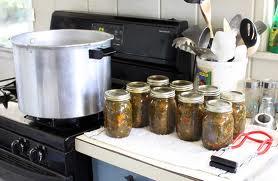 http://www.senior-gardening.com/images/og-images/090902-01-1410c-lg.jpg
You can use some of the National Center for Home Food Preservation's great salsa recipes to make a spicy south of the border treat for family and friends. You can make an easy gift basket with a jar or two of salsa, some tortilla chips and a block of cheese. You'll also love having tasty, homemade salsa on hand when you need a fresh, healthy snack.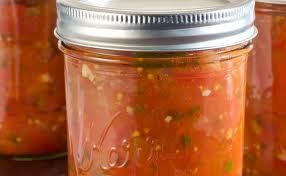 http://www.foodchannel.com/media/uploads/_thumbs/canning-homemade-salsa_png_598x370_crop-scale_upscale_q85.jpg
Home canning is a fun, easy DIY project that the whole family can enjoy. Canned goods make great birthday presents. Such goods are convenient too. Keep a stock of canned jams, jellies, pickles and salsas in your pantry for last-minute gift giving. Remember to have custom labels printed to give your canned goods that extra touch of class.
BIO: Scott is a freelance writer on a variety of topics including DIY activities for the family. When he is not writing he is hiking in the mountains of upstate New York.