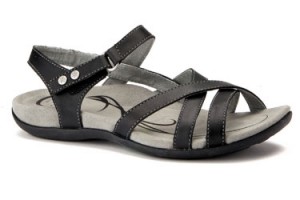 My Thoughts on abeo B.I.O. Sandals
How does owning a pair of sandals that conform to your foot sound? To me that sounds like bliss and recently I was able to review just that!
With the weather warming up here in Colorado it is time to break out my summer shoes and for me that includes Sandals. I love wearing shoes that I can slip on and off without much effort but it can be hard to find a good sandal that actually provides comfort!
Thanks to The Walking Company I was able to review two pairs of abeo sandals. I was able to try out the Abeo Laguna and the Abeo Balboa Neutral! Since they arrived I must admit I have not wanted to stop wearing them! I switch back and forth between the pairs each day as they are truly the most comfortable pair of sandals I have ever owned!
So what makes Abeo different than any other sandal? Well they offer a biomechanical footwear that will digitally fit your foot. Okay now that might make you think "ya right" but the truth is it works! I know this because I have a high arch in my feet making most sandals very uncomfortable. But, with the ABEO technology both pairs of sandals conformed to that high arch making the shoes fit perfectly to my exact foot shape.
The Walking Company's 3-D fit technology that digitally analyzes an individual's foot to determine arch type and pressure points. You can even visit any of The Walking Company's 200+ stores and have your foot digitally scanned to help you find the perfect shoe for you! Abeo can also be purchased in Men's and Womens! Happy Shopping!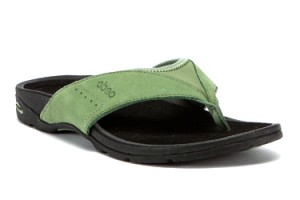 Want to read more about what The Walking Compay's Abeo shoe can do for you? Read a few of these highlights from the web site:
Neutral insole construction provides support for standard-arched feet
Microsuede footbed with Aegis microbe shield gives long lasting protection against odor, staining and deterioration of the footbed.

Dual-density EVA insole with memory foam that conforms to your foot, allowing equal distribution of pressure.  Lightweight EVA reduces foot lift load and body stress.

Rubber outsole absorbs shock and is slip resistant.

Non-skid and slip resistant bottom.

Supports your feet and aligns your body.

Balances weight distribution.

Increases stability and reduces foot fatigue.

Reduces shock and stress on your joints.
Want to check out the Abeo Sandals for yourself! I recommend you do so right away! Summer is here and your feet with Thank You!